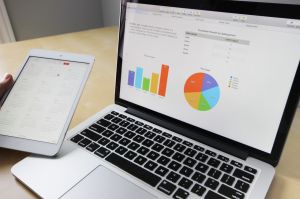 Electronic waste, commonly referred to as e-waste, is a reality bedeviling the digital age. There are lots of cities and countries that are affected one way or the other by the menace. Recycling has been adjudged the best way to tackle the problem.
Furthermore, companies and organizations that use computer equipment are expected to choose the responsible and eco-friendly recycling options while getting rid of their electronic waste. However, there are several processes involved in responsible computer equipment recycling. In this post, we will be taking a look at six important ones you should know:
Keep a Neat Inventory and Identify What Needs To Be Recycled
Responsible e-waste recycling starts with keeping a proper inventory of computer equipment. It is only through appropriate inventory management that an organization will know all the machines that are due for recycling.
Backup Data Contained In Any of the Equipment to Be Recycled
Most of the computer equipment you need to recycle, contain information that is relevant to your organization. The information needs to be destroyed, so you need to back them up first. If the organization uses cloud services for storage, this will be quite easier.
Remove Information Contained In Any Storage Device to Be Recycled
You can start the process of data destruction. The recycling company may have their method of destroying the information, but it will still be sensible for you to get rid of any data and information contained in any storage device among the computer equipment to be recycled.
Sort the Equipment in a Logical Manner
There is need to have the computer equipment scheduled for recycling correctly. There are different ways of packing and you the recycling company may instruct you on how to do it, but it is always better to arrange it in such a manner that similar equipment is kept together.
Pack Them Up Accordingly
Packing is also an essential process in computer equipment recycling. The pieces of equipment have to be packed correctly in recommended cartons. You may need to wrap some of them up before packing. Whatever you do, make sure that the equipment is packed in a manner that they won't be damaged when they are being moved to the recycling facility.
Ship to Recycler of Call the Company to Come Pick It Up
Some recyclers pick up computer equipment from the organization while there are some that require that you ship the material to them. Whatever the case, ensure there is an agreement on the condition of the recycling service before the equipment leaves your organization.
Responsible computer equipment recycling is vital for the environment and will be beneficial to any organization. Following the right process is also important which is why we have briefly discussed six important ones above.
For responsible computer equipment recycling, get in touch with us today at Excess Logic. We are the right e-waste recycling company that has what it takes to help get rid of your surplus IT assets and electronic wastes responsibly. Rest assured of getting excellent services.