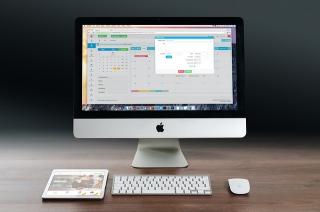 Electronic waste, commonly referred to as e-waste, may not be the most debated topic at the moment, but it is undoubtedly one of the most critical in the digital age. As more individuals use digital appliances, the volume of electronic waste continues to increase. Proper disposal has often been an issue, and the process of recycling has been found to be the most viable means of handling the menace.
It is expected of every individual to contribute their quota towards proper e-waste disposal to maintain a healthy environment. One of the ways to do this is donating e-waste for appropriate recycling. If you are contemplating how to get rid of your old gadgets, these are six tips for donating your e-waste to a computer recycling center:
Know That You Are Doing It for a Healthier Earth
The primary reason why e-waste has become a highly talked-about topic is the fact that there is steady environmental degradation as a result of improper disposal of digital assets. When you want to donate your e-waste to a computer recycling center, having the knowledge that you are helping to keep the environment healthier will bring some good feelings.
Consider the Fact That You Are Helping the Needy
Another point you need to consider while donating your e-waste is the fact that you are helping the needy by doing so. The assets you donate are often refurbished and given to those that still need them.
Donate Assets That Are Still In Working Conditions
While some of your old electronic devices may still be useful, it is encouraged that you donate assets that are still in good working conditions. Once you feel you need an upgrade on your digital assets, keep the old ones in good shape and donate them that way.
Make Sure You Erase Important Information in the Assets
Yes, there must be some very important information contained in your electronic devices. Before donating to a computer recycling center, make sure you erase all information contained in such devices. Get help if you can't do it properly.
Package the E-Waste Well For Easy Pick Up
Donating your e-waste is a charitable act and you need to do it the right way. Package your e-waste in the best possible manner with all the parts intact so that its usefulness will be complete.
Donate To a Responsible Computer Recycling Center
While making a donation is a commendable act, it wouldn't have the expected impact if you donate to an irresponsible recycling business. When you make the extra effort to find out responsible recyclers and donate to them, you can be sure your charitable act will have the necessary impact.
When you want to get rid of your e-waste, it will be great to do so with a charitable heart. Donating to a computer recycling center will be a great gesture. Here, we have considered six tips that will help you to do it the right way. For your computer recycling, contact us today at Excess Logic.