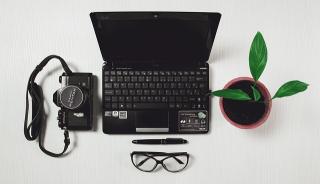 With new computer systems and software coming into the market on a regular basis, there is a need for businesses to upgrade their IT assets for improved services. Doing away with old systems and bringing in new ones is not often easy and it is always best to have professionals handle it.
When it comes to removing obsolete computer hardware, it is best to leave it in the hands of computer recycling companies that are responsible. By engaging such companies, you can be sure that your old computers are being recycled in a socially acceptable and environmentally sound manner. To help you with choosing such companies, here are six essential tips.
Use Only Companies That Are Permitted To Operate As Recyclers
You may think that every entity that prides itself on a computer recycling company is genuinely permitted to operate as a recycler. This is not the case in some instances, and there is need to work only with permitted recyclers. You may ask for proof of the permit, and a responsible company will show you.
Look Out For Companies That Educate the Public about E-Waste
Electronic waste is becoming an issue, and a computer recycling company is supposed to be part of the solution. The responsible companies committed to being part of the solution are involved in educating the public about the menace of e-waste and how to be part of the solution.
Ask About Their Data Security Procedure
While getting rid of your computer and other IT assets, you need the data they contain destroyed. Ask the recycler how they handle this and work with companies that have sound data security procedure.
Ask Specifically About Their Environmental Commitment
Recyclers are fully committed to the environment, and it is essential that you know just how committed the company you are going to engage are. They should be transparent about their commitment, and you can ascertain just how honest they are by the proof they offer to support the claims.
Enquire About the Address of Their Recycling Facility
Responsible computer recycling companies have facilities where they operate, and you need to inquire about the address of such facilities. If a company is dodgy with information relating to its facility, there is an excellent chance that such company is involved in global dumping which is part of the more significant problem.
Choose Companies That Charge Favourably
A responsible computer recycling company charges responsibly too. Do not work with companies that are also conscious of profits. You can notice from the way they charge and their attitude to negotiation. Such companies will even cut corners in the recycling process and cause more harm than good.
By engaging, responsible computer recycling companies, you'll be contributing your quota to the management of the e-waste crisis.
Do you have surplus IT assets and equipment or other electronic wastes that you will like to dispose of? Contact us today at Excess Logic. We have the needed equipment to disposal your e-wastes responsibly. We guarantee you excellent services.