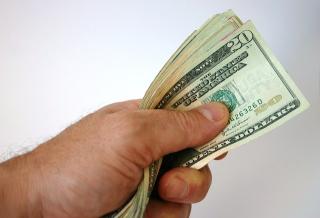 More California business owners are looking to ExcessLogic for affordable asset recovery services- and the reasons are clear: with numerous benefits associated with our asset recovery services, your company has every reason to delegate this low-value activity to a company that can help you reduce resources for storing and removing end-of-life systems from your facility. If you're currently appointing employees to manage these tasks, consider making a call to our team at ExcessLogic to learn how we can help.
Key Benefits of Professional Asset Recovery
At ExcessLogic, we understand the needs of our clients to partner with an agency that can simplify end-of-life processes such as storing, equipment removal, data security and destruction, remarketing, and profit sharing. When you trust us with your outdated or unwanted equipment, we'll take on all of the heavy lifting and give you peace of mind that a team of experts is handling every aspect of the process. A few key advantages to hiring us include:
Greater security, through better handling of your company's data destruction. Our process exceeds local, state, and federal regulations.
Compliance with environmental guidelines, ensuring your business disposes of outdated systems in a way that is eco-friendly.
Documentation for your company's records, including proof of resale hardware and other disposal methods.
Our services eliminate storage of unwanted equipment at your facility, so you can recover lost production space and employee delegation to removing assets.
Exceptional value when compared with using company resources for an activity that is considered low-value.
Proper Disposal Equates Peace of Mind
Companies in the state of California face significant fines and fees for improper disposal of IT equipment- up to and exceeding $25,000 per day. One call to our team at ExcessLogic, and we'll streamline the process of removing your equipment. Best of all, before we make the final decision to recycle, we'll analyze your assets to determine whether they still have resale value on the current market- and if so, we'll remove, store, remarket, and sell your assets, then share the profits with your company. Throughout, you'll rest easy with the knowledge that your company's data will undergo responsible destruction.
Our Agency's Mission
We work hard to ensure 100% of assets removed from local companies are recycled, repurposed, or resold. Our commitment to keeping IT assets out of the local landfill stems from our love for our environment and our desire to leave California clean and green for the next generation. Reach out to us for:
Next Day Pickup
Responsible Removal of IT Assets
Custodial Responsibility
Data Destruction and Sanitation
Expert Remarketing Services
Revenue Sharing
We're Not IT Asset Resellers
We help clients realize an average of 800% more value for asset recovery than resellers- an excellent reason to call us for removal and recovery services. Reach out to an agent from ExcessLogic for more information on our time-saving and money-saving services to keep your company in compliance with disposal laws.