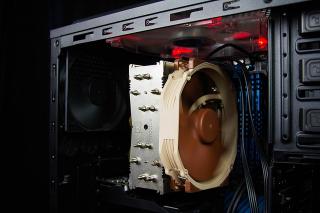 The fast advance of technology means the purchase of new equipment, as electronic devices become obsolete quickly. The United States Environmental Protection Agency states that the cycle of use of personal computers had gone from 6 years in 2007 to less than one year nowadays.
What to Do With Electronic Trash?
Your company doesn't escape this reality. Every year your company deactivates a significant amount of electronic assets (laptops, PCs, cellphones). As the law requires that this type of waste must be disposed of properly, you can choose one of these options:
Reduce: Acquire and maintain the essential electronic equipment, reducing the emission of waste.
Reuse: In the case that some of them still work, you can donate them to an institution or charity.
Recycle: If the equipment doesn't work and a new one is purchased, it's possible to reuse the components as secondary materials.
Why Recycle?
This type of waste, in particular, is composed of a series of materials, and many of those are heavy metals. Bromine, cadmium, phosphorus, mercury, arsenic, or cobalt are some of these metals. If this type of materials isn't disposed of properly, eventually they'll return to the environment polluting it (mainly water). In the end, improperly dispose of your e-waste will generate a harmful impact, which can threaten even your life, or that of your loved ones.
However, in addition to these harmful metals, electronic waste has a large number of items that are worth millions. Many valuable elements make up our electronic equipment: platinum, aluminum, copper, palladium, and even silver and gold. This business is so profitable that it currently generates 5 billion in the United States (and only 35% of the e-waste is recycled). Then, you can get a safe and ecological return of your old assets when you recover your electronic equipment.
What Is the Best Way to Make Electronic Recycling for Cash?
If you have electronic garbage, and you want to obtain an economic benefit from those old assets, the wisest thing is to contact a prestigious company that specializes in this type of activity, such as Excess Logic.
The first advantage you get when you hire high-quality services for your e-waste is that it ensures that waste potentially harmful to the environment won't be disposed of improperly.
Private recyclers and small companies tend to concentrate on certain types of waste (some companies only receive TV's and DVD's, for example). In contrast, a trajectory company can help you with most of your electronic waste. In the case of Excess Logic, we not only receive traditional electronics but any other type of electronic and equipment waste. We can also assist you in recycling other assets such as laboratory, semiconductor, biotechnology, test, and measurement equipment.
Another relevant aspect is that many of your computers, cell phones, and laptops, have valuable information. All that sensitive data will be arranged in a safe & secure manner. We are in strict compliance with the current Department of Defense (DoD 5220.22-M) standard disposal.
Finally, we have extensive experience regarding customers who require recyclable materials from your electronic equipment. This will allow the best deals to get the maximum benefit from your e-waste and have more to share with your company. If you want to make electronic recycling for cash contact us; We'll be happy to assist you.