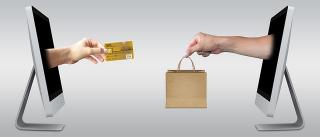 Data Centre Liquidation

Your best solution to all your surplus equipment. Excess Logic specializes in IT assets and excess inventory disposal and remarketing needs. We are in the business of helping other businesses in removing unwanted equipment and then we share the net proceeds with them. Reputable as we are. We can only erasure the full erasure of your data if you present us with all that needs to be made away.
What is data liquidation?
It can also be referred to as data sanitization.it is the process whereby data is permanently destroyed and removed from hard drives or media storage devices. When a media device is sanitized then it has been cleaned of all recorded data and has no usable remaining data and even the most advanced forensic tools will not be able to recover the erased data.

Why would you destroy data?
The majority of businesses do not need to hold on to information forever. Outdated data can be disposed of to make way for new files and backup drives. However, it has to be done in a secure way so that data cannot be accidentally leaked. In fact, many data breaches occur simply due to files and hard drives not being disposed of properly. That's why many businesses outsource the professional services of a company that specializes in document destruction, paper shredding and product destruction.

We do small and large

Our solutions range from small media devices to high maintenance data storage devices. Those devices could include the following.

Hard Drive Shredding - Large Quantities
Data Erasure
Hard Drive Degaussing
Hard Drive Crushing
Hard Drive Shredding
Lockable Bins for Hard Drive Storage
Tape Destruction

Apart from usual storage devices, we can also erase memory such as RAM and ROM. Now the only difference between RAM and ROM is that RAM is temporary and volatile whilst ROM is permanent. Other erasure disks include integrated circuits, DVD's, CD's, smartphones, tablets, and computer equipment.

We do this to prevent any successful attempt to retrieve or reuse the data or media on the devices. As proof of our services done. We issue a Certificate of Destruction.

Certificate of Destruction
As a business owner, you need to be circumspect of companies that do not supply a Certificate of Destruction. This important document serves as physical evidence and as a guarantee that all supplied files and media have been properly and thoroughly destroyed. Without this document, there simply is no guarantee that every last scrap of paper or data drive was shredded or disposed of.

Bulk data Destruction
Erasing mass amounts of data is also falls right in with our set of expertise. This erasure of mass data involves bulk data erasure, bulk hard drive shredding, and our clients being present when we destroy the data.

Our facilities are secure
You can rest assured that our facilities are protected. We ensure our protection by controlling who has access to our facilities and monitor who comes in and goes out. This way we give your data assets reputable protection preceding the destruction of your data.
Data Center Liquidation