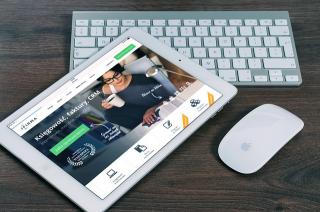 Wondering where to recycle computers where it won't cost you any money? Look no further than Excess Logic. We are meeting the needs of business owners throughout the greater Fremont region with 100% free recycling of computers and other e-waste. If you're currently paying a service to dispose of your e-waste or have noticed out-dated assets are taking up too much space in your facility, call us for a pick-up.
We Are a Trusted E-Waste Recycle Company
More than 400 local businesses rely on our pick-up services for excess asset disposal, remarketing, and profit sharing. Many of our current partners have even found that their electronic assets still hold a market value and have discovered a profit through our services.
If your unwanted assets can be resold, we'll pick them up, store them while we take care of marketing, and when sold, we'll share the profits back to your company. Many businesses that started out trying to find out where t recycle computers have found that their out-dated equipment can provide a continuous source of revenue for their company.
Reliable Computer Disposal
If you're storing old laptops, computers, hard drives, servers, monitors, telephones, or other e-waste, give us a call, and we'll recycle your assets responsibly. Many corporations are still throwing out e-waste along with regular garbage, unaware that these harmful items are filling up our local landfills and destroying our environment. There's a much better way to handle e-waste- and it won't cost you anything to take the high road.
Reduce Reuse Recover
One call to our pick-up team and we'll add your location on to our collection schedule. We are proud to offer these services for free to local businesses as our way of protecting our beautiful state of California. As well, we offer our guarantee that your data will be destroyed and disposed of properly, surpassing all state and national criteria for recycling. Trust us for strict compliance to DoD disposal standards, requiring seven passes.
Do Your Part, and We'll Do Ours
Sadly, 83% of e-waste is still making its way into our landfills. That means only 17% is being recycled. The good news is, we can work together to keep more e-waste out of our state's landfills and all it takes is a single phone call from your company to ours- we'll do the rest!
Many businesses researching where to recycle computers find that they have to load up their assets and drive them down to a central facility where they have to pay per item to have them recycles. No wonder so many businesses throw e-waste out with their other garbage and hope no one notices!
We promise no-cost e-waste recycling- we'll even pick it up from your facility at no cost whatsoever. Let us know when you call if you'd like our technicians to inspect your assets to determine whether they can be remarketed. You may have hidden value that's just lying around your warehouse, and if that's the case, we'll help you recover some of your original investment by selling the items and sharing profits with you.