6 Essential Tips For Your Efficient E-Waste Recycling In Mountain View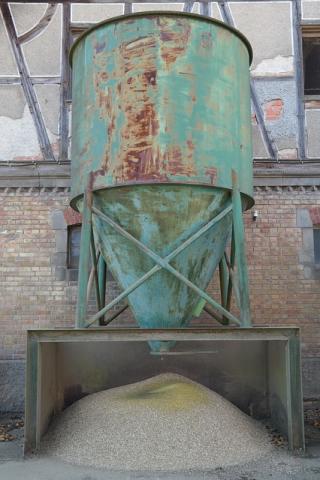 e-waste recycling mountain view" />As the digital trend continues to expand and the use of computer gadgets and other IT assets continues to grow, the problem of e-waste continuous to grow too. Electronic waste (commonly referred to as e-waste) has become the fastest component of waste worldwide, and recycling has been proven as the best way forward.
In Mountain View where e-waste is as high as it can be in any major U.S. cities, there is need to get things right when it comes to e-waste recycling. Here, we are going to look at six general tips for responsible e-waste recycling in Mountain View.
1. Keep a Proper Inventory of Your Electronic Assets
Before you talk about responsible recycling of e-waste, you must speak about proper management of your IT and other electronic assets. It is only by keeping an adequate inventory that you can know when best to recycle some assets and the value of the assets to be recycled.
2. Choose the Right Time for Recycling
When recycling or remarketing is done at the right time, the maximum value can be gotten from the e-waste. Though they are called waste, these assets still have some value, and when recycled at the right time, the maximum value is recouped.
3. Choose the Right Recycling Company
Another essential tip for your e-waste recycling in Mountain View is to choose a reputable recycling company. There are companies in Mountain View that specialize in e-waste recycling, and you have to select the right one to get the best value from your e-waste. Choose a company with good reputation.
4. Get Your E-Waste Sorted and Packed Properly
Before inviting the recycler to check your e-waste and move them out, there is need to have them correctly sorted and packed. When the old assets are not adequately sorted and packed, there is no reliable information about the value of the waste.
5. Ensure That Information on the Assets Are Properly Destroyed
The most important things about recycling e-waste, especially IT assets, is making sure that data and information contained in them are not leaked in any way. Before engaging any e-waste recycler, enquire about how they destroy information in the gadget and consider if you are comfortable with it.
6. Be Well Informed About the Value of Your E-Waste and the Possible Financial Return
Gone are the days when getting rid of obsolete electronic assets was only about expenses. With recycling and remarketing, it is possible to recoup some value from your used devices. For large quantities of e-waste, there is usually enough value for the financial rebate that can contribute meaningfully to replacing your electronic assets.
There you have it! Above are a couple of essential tips for efficient e-waste recycling in Mountain View. Recycling e-waste shouldn't bring any headache. By considering the suggestions above, responsible e-waste recycling can be achieved.
Do you need the services of a reputable company to help dispose of your surplus IT assets and equipment efficiently? Contact us today at Excess Logic. We guarantee you excellent services.