6 Important Things To Know About E-Waste Recycling In Santa Clara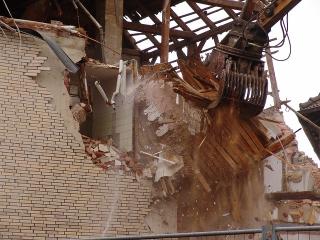 e-waste recycling santa clara" />Like every other U.S. county, Santa Clara has its problem of e-waste management. As individuals and business use electronic gadgets in the homes and offices, e-waste is generated on a daily basis, and the county recognizes the need to recycle old gadgets appropriately.
Failure to do this most efficiently means that the environment will continue to be degraded in different places around the globe. For individuals and businesses looking at the possibility of e-waste recycling in Santa Clara, there are some important things to know. Below are six of them:
You Have Several Viable Options When It Comes To E-Waste Recycling
When it comes to e-waste recycling, you have several options that are viable. Asides from reallocating your IT assets internally, you can sell to a secondary market, or donate to a charity. There are also different ways of letting go of the items. Consider your options carefully.
There Are Different Companies You Can Work With
In Santa Clara and neighboring areas, different companies are involved in e-waste recycling. You have quite a lot of options to choose from, and it is advisable to be careful to select an approved and responsible recycling company.
It Is Important To Recycle At the Right Time
The time you choose to recycle your obsolete electronic gadgets is significant, especially if you want to get some value from it. Choose the right time when the old assets will still have a reasonable value in the secondary market.
You Can Recoup From the Recycling Process
There is a possibility of recouping some money in e-waste recycling. This is especially important for businesses. Replacing IT, assets come at a considerable cost, and there is need to recover from the recycling of obsolete electronics. As far as the gadgets are functional, you can get something back.
Data Destruction Is Important, and You Need To Be Sure Of the Technique
The need to have the data in your IT assets destroyed cannot be overemphasized. While considering your e-waste recycling options, look for companies that will be willing to use the best methods to wipe the old systems clean in the recycling process.
You Can Find Additional Help
Electronic reuse and recycling in Santa Clara are taken seriously, and you can find additional help if you feel you need it. For years, the County of Santa Clara Recycling Hotline has been operational, and you can always contact them for assistance in e-waste recycling at any time.
There you have it! Above are some of the essential things you need to know about e-waste recycling in Santa Clara. Efficient and responsible e-waste recycling is essential in Santa Clara just like in other places on earth. It is essential for a sustainable environment.
For your e-waste recycling in Santa Clara, get in touch with us today at Excess Logic. We are the ideal company that has what it takes to help dispose of your surplus IT assets and other electronic wastes responsibly. We guarantee you excellent services.