6 Things To Consider Before Recycling Equipment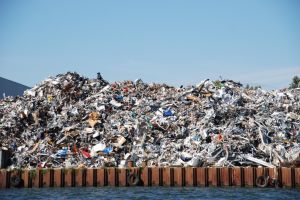 recycling equipment" />At homes and in offices, there are thousands, if not millions of wastes that are generated on a daily basis. Getting rid of these wastes has always been a major challenge for individuals as well as institutions that generate them. Improper disposal often lead to environmental pollution and its accompanying consequences.
Recycling equipment remains the best way to approach wastes especially when it comes to electronic wastes. There are regulations in some countries on how to approach this and businesses, and other organizations are expected to be compliant with the set standards. To help you approach it the right way, we will briefly discuss six things you need to consider before recycling equipment.
Compliance Issues about Recycling
This is important for businesses mostly. There are some compliance issues when it comes to electronic waste disposal, and you need to ensure that you do things the right way to avoid being penalized. Whenever you plan to recycle your old IT equipment, ensure that everything is done in compliance with stipulated standards and regulations of the industry.
The Lifespan of the Equipment
You need to consider the lifespan of any equipment you want to send to recyclers. This is especially important when you are contemplating whether to repair equipment or to send it to the recyclers.
The Working Condition of the Equipment
You also need to consider the working condition of any equipment before deciding whether to give it up for recycling or to keep it. Though the lifespan of the equipment determines how useful it can be, the working condition can also give you an idea of how useful it can be for you in the nearest future.
Options for Charity Donation
Before opting for equipment recycling, you also need to consider if your equipment may be useful for anyone you know or any charity course you can think of. This option will also depend on the working condition of the equipment and your willingness to help. Several organizations will thankfully receive your donation.
The Current Value of the Equipment
You should also consider the value of the equipment before calling in the recyclers. This is most applicable for organizations that are interested in getting something from their old equipment, especially IT assets.
The Recycling Company to Contact
You also need to consider the recycling company and its reputation. You need to work with a company that is adequately certified and licensed to operate in your area. You also need to make sure they are ethical and reliable in their recycling process.
There you have it! The above are some of the things you need to consider before recycling equipment. Equipment recycling is something you need to approach the right way. It is not just about you or your organization. It is essential for a sustainable environment.
For responsible electronic equipment recycling and the disposal of your surplus IT assets, contact us today at Excess Logic. We can help get rid of your electronic wastes without constituting environmental pollution. We guarantee you outstanding services.