Asset Remarketing
Top Five Benefits Of Asset Remarketing
It is common knowledge that many businesses and industries depend on technology to carry out their daily activities. However, technology is developing at a fast pace which is why most businesses regardless of their size need constant IT upgrades. Many companies that purchase the latest technology often store old and unused electronic equipment as do not know what to do with them. If you do not know what to do with old electronic equipment, consider asset remarketing.
Submit the Form and We Get Back to you Shortly
[contact-form-7 404 "Not Found"]
Check out some of the benefits of asset remarketing:
1) Extra Cash
An IT asset upgrade is quite expensive especially for businesses that do not have access to funds. Instead of accumulating piles of retired IT equipment and operating within a limited budget, you can generate extra cash by selling these items off. Yes, an old IT hardware is an asset. But before remarketing your assets, there is need to analyze each component of the equipment, know its market value, refurbish and choose the appropriate sales channel to get the right buyer. Our remarketing experts are trained to evaluate your assets, help you sell them and make a satisfactory profit out of each sale.
2) Recover Value On Initial Investment
With new technological innovation storming the market nearly every quarter, businesses need to acquire improved technology to stay relevant. Most hardware and software that were produced over a decade ago are now obsolete and have therefore declined in value. What this means is that companies who did not resell these items missed out on the opportunity to gain value on initial investments. Since IT assets age fast with their value depreciating at an equally fast pace, it is advisable for organizations to remarket their assets after three to four years of use. This will help them reinvest in newer technology.
3) Protects The Environment
IT asset remarketing protects the environment as it promotes product recycling. When IT equipment reaches the end of their product life, most businesses consider recycling the Equipment. By selling off old electronic items, companies promote the reuse of these products and help to protect the environment. Remarketing is certainly the best form of recycling.
4) Creates Storage Space
One of the disadvantages of continuous accumulation of old equipment is that it occupies storage space which could have been used to store modern and more important IT equipment. When you lack storage space, you may be reluctant to purchase new technology which will keep you competitive. By reselling your asset, you create space for other items that need to be kept safe.
5) Saves Time
Asset control and monitoring consume human resources and time. You can save yourself the time and stress that would have been invested in asset monitoring for more profitable ventures. Plus, if left unsupervised, hard drives can lead to a potential data breach. When not handled carefully also, sensitive data that is not properly wiped can leak to unwanted parties.
Remarketing your assets through an experienced remarketing partner takes a huge burden off your shoulders. It protects you from the potential liabilities associated with incorrect recycling and ensures that you get value on your investment. We can help you save time and make a profit by evaluating your assets, defining its value, repackaging and getting a buyer within the shortest possible time through our reliable sales channel.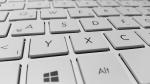 Asset remarketing is basically a combination of an in room auction with an onsite auction that has online bidding. Onsite auctions are streamed over the internet with pictures to show the details of the asset. Pictures of the items are featured for the online auction and bids are in real time. Asset remarketing is a smart move to make if you are a business that needs to dispose of older ...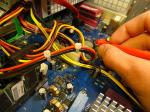 If your business is like most businesses, then you probably have a technology graveyard somewhere. It's either down the hall in a storage room or maybe even across town in a warehouse. It's that place where computers and other old IT equipment go after you've retired them from service. Some of that equipment is pure junk that needs to go to recycling, but some of that equipment has resale value. ...