Call ExcessLogic To Liquidate Assets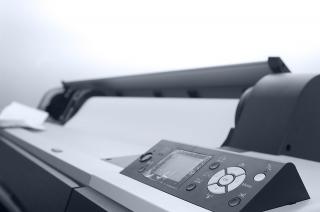 liquidate assets" /> 
Do you need to liquidate assets at your company? Don't pay someone to haul off your unwanted electronics or assets- ExcessLogic can provide that service to your business for free. In fact, many of our clients are storing surplus assets in their warehouse or storage areas that still hold resale value. If we can sell your assets and recover some of your company's lost revenue, we'll do all the work and share the profits with you.
One Call Does it All
Just reach out to our liquidation specialists by phone and let us know you have unwanted assets being stored in your facility. We'll send someone out to take a look at your equipment. If there is no resale value left in your assets, we'll remove them from your facility and recycle them at no cost to you whatsoever. If your equipment is worth something on the current market, we'll transport, store, market, and sell your assets, then give back a portion of what we recover from them.
A Heavy Load
Have you been selected within your company to liquidate assets that are no longer in use? It's a big job to determine how to go about removing heavy and cumbersome equipment. Most executives who find themselves in your position pay someone to haul off electronics and equipment that are taking up space and seem to be of no use to their company. Instead of paying someone else, call an ExcessLogic representative to find out what we can do for your situation.
Be Careful Who You Trust
Not all agencies that haul off electronics and assets do the responsible thing. Two important factors to question are whether the agency you hire recycles responsibly and whether they guarantee data destruction.
At ExcessLogic, data security is a top priority of our company, which is why we apply the DOD process to all hard drives and employ shredding operations for DVDs, CDs, and tapes. We even provide businesses with a Date Destruction Certificate for their company's records. If the agency you're currently using is not providing you with this added peace of mind, consider ExcessLogic for future service.
We're a Trusted Service Provider
More than 400 businesses across California trust us to liquidate assets in a safe, dependable manner. We help companies realize 300% more value from their assets in comparison with other agencies- and we have ties to a network of buyers who are looking for equipment that you may be storing right now in your warehouse. Call us to come out and take a look at your unwanted equipment- it won't cost you anything.
Reclaim Lost Revenue
Your assets might turn into a continuous source of revenue that your company can put back into equipment purchasing, positively impacting your bottom line. We work with businesses in your community to recovery as much as 80% of residual value for assets that are typically just taking up space. The longer you wait, the less value you'll reclaim through our resale service. Call or email an ExcessLogic specialist now to learn more.