Call Us For Pro Hard Drive Destruction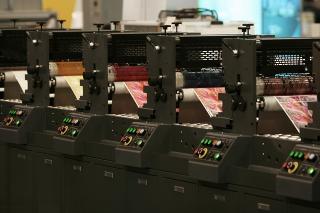 hard drive destruction" /> 
Protect your company's data with professional hard drive destruction from ExcessLogic. Our experts know that in today's world, destruction of your business' confidential information is a top priority- and we make it easy to manage the disposal and destruction of your hard drives in a way that gives total peace of mind.
Upgrading Safely
If you've decided to dispose of outdated or unwanted computers, the matter of who to call for the removal of your assets should be first on your list of duties to perform. You could waste a lot of precious company time by taking it upon yourself to find a way to destroy the data yourself, but in the end, you'll never be certain the job was completed successfully. ExcessLogic is not only the most logical solution since our experts will completely and thoroughly destroy everything on your hard drives- we are the most affordable option because we do the work for free, from pick up to the total annihilation of your computers.
Your Info in the Wrong Hands
It surprises many of our clients to learn that just one of their hard drives contains hundreds of thousands of items that could spell disaster for a company, its clients, its customers, and its employees. For this reason hard drive destruction is a serious matter; in fact, professional destruction is the only way to make sure every piece of evidence is completely destroyed- to state and federal codes.
Mandated Hard Drive Destruction
Federal and state laws mandate the handling of secure information, therefore, failing to comply with codes and requirements can place you at legal risk. Our pros from ExcessLogic will make certain you've done your part to meeting regulations and protecting all concerned.
From time to time, every company must replace outdated equipment. If you're currently storing unwanted assets in an unused space in your company's warehouse, in a room that is not being used, or out back in a waste bin, give us a call and we'll come out and pick up your computers and other equipment at no cost to your company- we'll even provide free hard drive destruction.
Trust the Company Businesses Trust
We are currently trusted by more than 500 companies throughout the US and Canada- and the list is growing longer every day as more and more businesses turn to us for affordable, comprehensive solutions to hard drive destruction, surplus asset sales, and marketing, IT asset disposal, lab equipment recycling, data center decommissioning, computer disposal, asset recovery, e-waste recycling, returns management, and more.
Additional Benefits of Working With Us
We improve profitability for our clients and increase savings by professionally analyzing assets your company may be getting rid of that still holds a market value. We can pick up, store, remarket, and share the profits back to your company- and we typically recover 300% more than liquidators and 800% more than resellers.
Call ExcessLogic for all of your equipment and asset recycling, remarketing, and data destruction needs- we're just a phone call away when you need us.