Certified California E-Waste Disposal In San Jose
E-waste in San Jose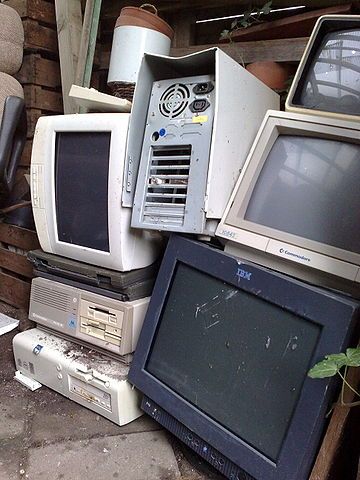 does not need to burden your company. California allows local governments to authorize approved collectors to conduct electronic disposal and recovery activities. Through emergency regulations and the Electronic Waste Recycling Act of 2003, the state implements a strict approval process. ExcessLogic meets all requirement and stands ready to help recover much of the cost of dealing with obsolete electronics.
Does California regulate the disposal of e-waste?
Every year, hundreds of thousands of devices become obsolete in California alone. Monitors, printers, monitors, and specialized assets must be dealt with appropriately to make room for more modern technology.
To counter the environmental damage that the rare earth and other minerals found in electronics cause, the state created a collection and processing infrastructure. The Electronics Waste Recycling Act of 2003 and covered electronic waste recycling program are the beginnings of an increasingly complex set of regulations.
The government is looking into strengthening laws as scientific advancements create more complicated technologies. The current stream presents a significant challenge to processing facilities and lawmakers.
Regulations establish the businesses qualified to handle your unwanted assets. Many materials can be recycled. This includes metals, plastics, and glass. Others, such as rare earth minerals, pose a severe environmental risk as they decompose.
Why should I use an approved disposal company?
Brand image is important. Maintaining a green footprint is critical for companies looking to engage younger consumers and even when finding talent. Dedication to the environment means using approved disposal capable of handling your technology.
The reclamation process is costly as well. Companies such as ours help to recover the cost of reclamation and recycling as well. Our company maintains access to domestic and international channels which allow us to remarket your unwanted electronics.
Equipment is expensive. This is especially true of manufacturing and medical devices. Small businesses looking to prove a concept and those in the developing world are always on the lookout for inexpensive equipment capable of advancing their mission. They utilize resale marketplaces to meet their needs.
Our services help to recover up to 300 percent more value than liquidators. Some organizations may recover up to fifty percent of their initial hardware cost as well. Non-profits falling under 107(c) can write off the equipment costs.
How do e-waste companies handle my sensitive information?
Computers and electronics maintain identifying and proprietary information. Breaches carry serious consequences. FERPA and HIPPA require adequately handling this information and the trend towards stricter regulations creates serious consequences for failing to maintain these standards.
Colorado school law requires that plans be created dealing with every aspect of data handling. A breach must be reviewed with a failure to adhere to standards requiring contract termination. Their regulations follow in the footsteps of Hawaii and Washington.
Even if you wipe data from your hard drives, special programs can piece together information. We use methods for erasing data that provide peace of mind to you and your consumers. Shredding and industrial grade technologies completely erase data from the hardware.
E-waste in San Jose is not a light matter. Our experts understand how to maintain brand image while helping you recover more cost than a traditional liquidator or remarketer.
E-waste San Jose