Computer Liquidation That Works For You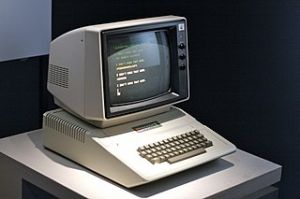 Computer liquidation creates potential. Incentives and resale provide a source of income. Proper disposal of hardware also requires wiping sensitive data to ensure the best security. Excess Logic is an R2 certified service that understands the difficulties of dealing with the liquidation and resale process.
What complications accompany computer recycling?
Modern companies use a wide variety of computational devices. Medical equipment, storage technology, and pharmaceutical devices process personal information and proprietary data. They also contain passwords and even customer data.
Meanwhile, computers contain compounds that make them impossible to send to a landfill. The green image is vital to companies. Ensuring that rare earth minerals, silicon, gold, and other metals are handled appropriately avoids a blight that is difficult to repair.
Our company understands the complications surrounding the liquidation of unwanted assets. We take great care to work with our clients from the removal process to resale. Computers are handled with care, hard drives are wiped, and resale is completed through highly professional domestic and international markets.
Does my computer equipment have resale value?
Offsetting the cost of liquidation is easier when using a remarketing channel. Servers, specialized, devices, and monitors are expensive. Most companies purchase small items in bulk. Purchases take up a significant portion of revenue.
With many smaller companies and manufacturers in developing countries looking to establish themselves at lower costs, your hardware is valuable. We offer access to these markets and share the revenue with our clients. This allows many businesses to save up to fifty percent on recycling.
Non-profits have more incentive to recycle equipment properly. Organizations under 170(c) are allowed to write off up to fifty percent of the cost of equipment.
It is increasingly illegal to merely throw electronic equipment in the garbage. New York City passed an ordinance requiring the use of disposal companies and recycling centers.
Resale is not without risks. It is vital to choose a company such as ours which strives to eliminate any information left on your device. Basic attempts to wipe these devices is often inadequate as specific programs piece together left-over fragments, creating nearly complete data. We use the best technology capable of eliminating data from your storage.
How do I choose a computer liquidator or recycling service?
Credible liquidation and recycling services maintain a certificate marking them as experts in the destruction and restoration of hardware. It is advisable to choose services with the R2 certification to avoid complications with security, disposal and remarketing.
Your process does not stop with the identification of outdated and broken assets. Instead, you need to find liquidators and recyclers you can trust. Resale should be through reputable channels. Merely going to a local auction or shipping equipment to ports in Africa can come back to hurt you through audits and even legal action.
ExcessLogic is an expert in the field of computer liquidation. We work to ensure that your equipment is handled with care. Never trust an unknown service. Contact us today to get rid of your unwanted hardware.