Convenient Access To Asset Recovery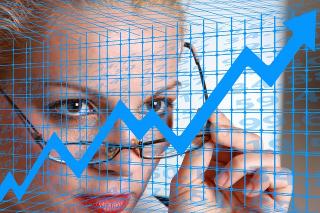 asset recovery" /> 
Trust ExcessLogic for convenient access to asset recovery solutions that can help your company realize more value from outdated assets that are taking up space in your building. We know you have better things to do with your building space than using it for stockpiling or warehousing equipment that could be sold. Our experts typically recover up to 300% more than our competitors- often as much as 80 cents on the dollar of your asset's residual value. Join the 500+ companies in your community who trust us for asset recovery- you won't be sorry.
What is Asset Recovery?
Often referred to as investment recovery, asset recovery is the process of evaluating and maximizing business equipment's end-of-life value through resale efforts. While many companies place the burden of asset recovery on an employee by redirecting their work title for a limited time, reports show that outsourcing investment recovery to an expert or specialist delivers a higher return. ExcessLogic provides nationwide asset recovery and disposition- and unlike other services that limit assets to a few select pieces of equipment, we have widened the scope of retrieval to include office furniture, cubicles, and shelving.
Is it Profitable to Resell Company Assets?
Some companies experience a constant cash flow by taking advantage of professional asset recovery services- money that can go back into purchasing new equipment that makes operations more efficient. Too often though, assets are found in warehouses, unused areas of a company, or rooms where they're taking up much-needed space that could be used to increase business. ExcessLogic can help you handle situations like this; here's how we can help you get the most cash value from your assets:
We provide total equipment removal for a hands-off experience for your workers. If we determine your assets have a resale value, we'll handle all the details.
Multi-channel marketing- we have ties in all the right areas where buyers are specifically looking for the type of equipment you own.
Your equipment is sold to end users, not intermediaries, so you'll recover more of your original investment.
We offer free marketing, appraisal, storage, fulfillment, and removal services- freeing your staff up to do what they were hired to do.
ExcessLogic For a One-Step Solution
Reach out to our team for the following services:
IT Asset Disposal
Surplus Lab Equipment Disposal
Data Center Decommissioning
Data Destruction
E-Waste Recycling
Computer Disposal
Returns management
Asset Recovery
And so much more
Learn more about our company and the services we provide when you explore the ExcessLogic website. There, you'll find customer testimonials, company information, and helpful advice on how to lower the costs associated with all of these services by making a simple phone call to our staff. Many of the services we offer are provided for free, as a service to the community- like our E-Waste Recycling service that keeps company assets out of the local landfill, protecting our beautiful state of California for future generations.