Cost Effective IT Asset Recovery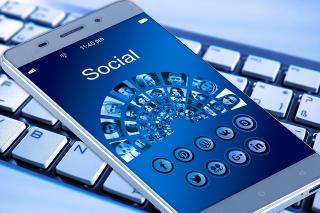 it asset recovery" /> 
When it comes to IT asset recovery, nobody does it more cost-effectively than our experts from ExcessLogic. We offer our services to the community at the lowest cost in the region in order to keep electronic waste and equipment our of our local landfill and help area business owners recover more money from outdated assets.
Trusted by 500+ Local Businesses
Managing access assets is a complicated process- if you've had the job recently land on your desk, you may be wondering whether it's worth your time to research IT asset recovery or simply store unwanted assets in an area of your facility where they'll be least intrusive. Every company we've ever spoken to has surplus assets; therefore, it's inevitable that you're dealing with a similar problem. Be sure you make the right choice by calling ExcessLogic for your recovery efforts.
Free Up Staff Time
Relieve your workers from the responsibility of trying to find a mediator to market and sell your company's surplus assets. Our pros will do all the legwork, including pick-up of your equipment, warehousing, marketing, and sales- and once we've sold your assets, we'll share the profits back to your company. Let's take a closer look at the entire process of our IT asset recovery:
Removal. Our techs will assist with de-installation and remove unwanted assets from your location with the least amount of interruption to your operations.
Transport. We offer next-day removal to help you maximize the potential of your workspace.
Management. Total reporting transparency is something we are renown for- you can trust os for complete documentation related to your IT asset recovery process.
Security. We handle data destruction and sanitation as only a company committed to excellence can- using a DOD Data Wipe process to all hard drives and shredding for media.
Revenue Sharing. Our extensive network of connections allows us to recover more for your assets than other marketing companies. We will obtain the best possible price for your equipment- and we'll share our profitability with your company- just as any good steward would do.
Liquidators and Resellers Can't Measure Up    
If you're currently working with a liquidator or asset reseller, we can outperform your partner by 300-800%. Our white glove approach allows us to be more flexible when working with clients in all types of industries. We are an established leader in the IT asset recovery service, able to provide streamlined, single point-of-contact solutions that result in more money in your pocket when all is said and done.
Speak with an ExcessLogic recovery specialist today to learn more about our process and the particular advantages of working with our company. To request a consultation, simply fill out the online contact form or call our office. We can help you recover as much as 80% of the residual value of your assets and equipment- significantly more than through working with any other local agency. Call today for same day or next day pick up.