Data Center Liquidation
When the time comes for your company to think about data center liquidation, Excess Logic is there as a trusted partner every step of the way. Their experts understand your company wants the process to prove safe, secure and streamlined from start to finish, with the prime goal of recovering as much of your initial investment as possible.

If your company is located in California, Excess Logic can safely decommission your data center equipment and provide strict DoD wiping of your sensitive data. Once secured, their pros will safely de-install, pack up and remove your data center equipment with no headaches to your company whatsoever.

Are you searching for a data center liquidation expert who is able to recover the highest amount of your company's asset investment as possible? Excess Logic has extensive connections with vendors in all the right markets. They'll not only remove your data center equipment from your facility, they will also store and remarket your assets and share the profits from the sale with your company.
Submit the Form and We Get Back to you Shortly
[contact-form-7 404 "Not Found"]

All too often, liquidation companies make their free services seem so valuable to a company that the question of whether out-dated or unused equipment still has value is never addressed. The fact is that your company's liquidated equipment can prove to be a reliable source of revenue your company can count on at the time of asset liquidation. Consider just a few of the benefits of calling Excess Logic for your data center liquidation:

- You'll receive the highest possible return on your company's initial investment
- Excess Logic is dedicated to the safe removal of your sensitive data- no exceptions
- Asset recovery can help decrease the cost of equipment ownership
- Free up valuable facility space that can be used for other purposes
- No cost to your company for warehousing, marketing, shipping or transportation

Excess Logic recognizes the liquidation of your data center equipment can be extremely taxing to your company's resources. Unless your company specifically employs an expert in remarketing out-dated assets, your employees' time will be better spend doing what they were hired to do. Their pros will take on the challenges of de-installation, removal, transportation, marketing and logistics, reporting back to you with full transparency and sharing the profits of the sale with your company.

Excess Logic's data center liquidation services are entirely free. There is no cost for recovery, removal or disposal of qualified equipment- and very often companies receive proceeds in the event that assets can be remarketed. Companies throughout California consider Excess Logic's services to be the smartest, most economical solutions to meeting their needs.

Excess Logic's central facility is conveniently located in Fremont, Ca making it uniquely suited to meeting the needs of more than 300 companies located across California. More and more companies are turning to Excess Logic and finding they are reliable in their execution of decommissioning and recycling heavy, cumbersome data center equipment in a cost efficient manner.

Contact the most trusted data center liquidation company in California by calling 650-307-7553. Excess Logic can turn your data center decommissioning nightmare into a well-managed process that is streamlined from start to finish.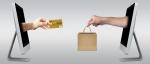 Data Centre LiquidationYour best solution to all your surplus equipment. Excess Logic specializes in IT assets and excess inventory disposal and remarketing needs. We are in the business of helping other businesses in removing unwanted equipment and then we share the net proceeds with them. Reputable as we are. We can only erasure the full erasure of your data if you present us with all that needs ...

Data liquidation and sanitization involves the processes by which data is permanently and irreversibly destroyed or removed from hard drives or other media storage devices. With data liquidation and sanitization, residual data is erased and is never recoverable no matter the type of data. Data center Decommissioning on the other hand deals with relocation, expansion and upgrade of data. Excess Logic provides data liquidation and sanitization processes which are done ...