Data Center Recycling Company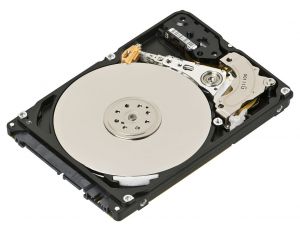 data center recycling" /> 
It happens to every enterprise with a data center at some point; the data center equipment becomes obsolete, outdated, or insufficient, and you have to upgrade your IT. These adaptations have to be made to keep up with the growth of your enterprise and the changes in the marketplace. Still, simply recycling your data center hardware puts your IT network at risk, as it does all of your companies intellectual property and sensitive information and data. That is where Excess Logic data center recycling comes in.
Your Data Center Equipment is in Good Hands With Us
Rather than piling up those old computers, drives, and servers, why not call Excess Logic to remove and recycle it for you!? Declutter and give yourself peace of mind that your information is protected by an IT recycling company that uses best practices. Call Excess Logic to discuss our services and schedule a pickup. Excess Logic is a trusted company, and we encourage you to research us a bit so you can know that your company's IT is in the best possible hands.
The first step in data center recycling is to know your exact recycling needs. While this might seem like a no-brainer, most people aren't familiar with their data center equipment because they either have a team in-house that handles these needs for them, or they outsource their data center to an IT company. But knowing what equipment to keep and what equipment can go is the starting point. Don't hesitate to put your IT people in direct contact with Excess Logic to figure out the logistics of your data center recycling needs.
Stay Compliant and Recover Value
Excess Logic's data center recycling service is an economical way to remain HIPAA and PCI compliant. We know how to eradicate customer-sensitive information and recycle old equipment in an environmentally-sound way. We'll even provide you with a Certificate of Destruction when complete so you can have a record for auditing purposes.

Further, you may be interested to know that we can sometimes recover monetary value from your old data center hardware. When IT equipment is still usable, it can be a goldmine for new startups who are looking for ways to save money. If we can refurbish and resell your hardware, we will, and we'll provide you with a complete report and paper trail, so you know exactly what happens to each piece of your data center equipment.
Recovering monetary value from old IT equipment means that it can help offset the cost of recycling and upgrading your data center. Of course, there's no way for us to promise recover until we evaluate your equipment.
Data Center Recycling Done Right
Perhaps most importantly, our clients enjoy working with Excess Logic because we do our little part to protect the environment, making sure that toxic e-waste doesn't further pollute our land, waterways, and air supply. We'll keep your company in compliance with all government regulations and go above and beyond to ensure best practices during recycling, as protecting the planet is a task we take very seriously.