E-waste Recycling Mountain View
Top Reasons to Choose Us For Your E-Waste Recycling in Mountain View:
As a reputable provider of recycling and remarketing in Mountain View and its surrounds, we are proud to provide free pick-up and disposal of your electronics and other e-waste. If you have out-dated, unwanted or otherwise unusable equipment taking up space at your facility, we can provide a cost-efficient solution. Just give us a call at 650-307-7553 and we'll do the rest.
There are numerous benefits of recycling your e-waste and we're happy to promote those advantages. When you consider that only about 13% of e-waste is currently being disposed of in a responsible manner, it's easy to see the potential there is for making a difference in the environment through recycling efforts. Our free e-waste recycling in Mountain View and outlying areas makes it a hassle-free effort on the part of your employees; it's just one small way we like to do our part in keeping e-waste out of the local landfill.
Recycling your electronics and equipment is essential to the health of your company. A typical mobile phone owner has their device replaced at routine intervals, and in just the US, we toss more than 100 million mobile phones in the trash annually, alongside more than 112,000 PCs, 41 million desktops and portable workstations, and 20 million TVs. That is a great deal of electronic waste that must be put away somewhere; the bad news is, that somewhere is your local landfill. The vast majority of people wouldn't necessarily mind that it ends up there, as long as they don't need to live near it or drive past it regularly.
At Excess Logic, we believe in healthy e-waste recycling for Mountain View. As we currently see a shortfall of electronics being recycled, we strive to see that number of 87% of non-recycled electronics being lowered. With the help of local business owners, we can make it happen.
When companies make e-waste recycling a part of their operations, they can greatly reduce the amount of raw materials needed to manufacture new products. As well, surplus assets that are no longer wanted or needed by your corporation may be warmly welcomed by other businesses that can't afford the costs of acquisition. Your out-dated electronics may have value to someone else- and we'll make the process of relocating it from your location to theirs a seamless one from start to finish.
You can find out more about responsible e-waste recycling in Mountain View by calling us at 650-307-7553 or by going online to ExcessLogic.com. We've formerly been known to businesses as CleanBayArea, and while our online look is fresh and our name is new, we are proud to offer the same, reliable services we are known for throughout California. Contact our team of specialists and we'll help you recycle your electronics in an effortless way that better meets with your budget.
Submit the Form and We Get Back to you Shortly
[contact-form-7 404 "Not Found"]
E-waste Recycling Mountain View

As there is always faster and better equipment to buy for your business, IT departments around the world have electronic waste just collecting dust. Throwing these items into landfills is just irresponsible considering that there are precious metals and toxic materials that should be sorted out. If you have excess in your IT department, consider checking out your local e-waste recycling in Mountain View.Old Desktops and ServersIf your ...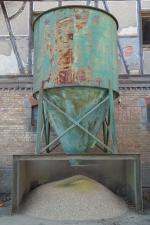 As the digital trend continues to expand and the use of computer gadgets and other IT assets continues to grow, the problem of e-waste continuous to grow too. Electronic waste (commonly referred to as e-waste) has become the fastest component of waste worldwide, and recycling has been proven as the best way forward.In Mountain View where e-waste is as high as it can be in any major U.S. cities, ...