Electronics Recycling: 6 Tips To Recycle Computer Parts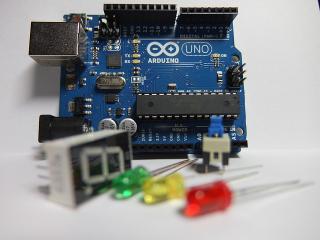 recycle computer parts" />As people across the globe embrace the digital world and access to electronic devices continue to increase, electronic waste continues to build up. This is why electronic recycling has become a hot topic across different platforms.
The need for recycling of these products cannot be overemphasized as their impacts have already been felt in different parts of the world. Computers have become common at homes and offices, and there is a need for improved knowledge on how to recycle computer parts. Here, we will consider relevant tips that will help you in that regard.
No Computer Part Is Too Obsolete To Recycle
The first thing you need to understand is that every part can be recycled. There is no need to throw any computer part into the dustbin as there are still some uses they can be put to. Even if you do not have any idea of what to do with them, some companies have the perfect understanding of it.
Determine New Uses for Old Parts
You can determine new uses for your old computer parts instead of just dumping them. While some parts can be used in other computers, you can use some to construct something entirely different or for decorative purposes.
You Can Donate Your Old Computer Parts
When you feel some of your old computer parts have become obsolete, some individuals will gladly use them. You can donate them to charity. Even if you do not know any organization that may need them, you can donate to firms that can refurbish them and send to those that need them. This is another excellent way to recycle computer parts.
Resell Old Parts for Money
You can get something back for your old computer parts. It is all about having them in a working condition and finding the right recycling company that is willing to pay for them. This is the best option for big businesses hoping to bring in new IT assets.
Make Sure the Parts Are In Good Shape
It is vital that the computer parts you are hoping to recycle are in the best possible shape. For recyclers that pay for obsolete computer parts, this is a requirement.
Erase the Parts That Contain Information
There is need to get all information deleted from all electronic devices before sending them to recyclers. For any computer part that contains data, erase all data before sending it out of your office or home for recycling.
Electronic recycling is the best way to get rid of your electronics without causing any damage to the environment. Here, we have considered six tips that can be helpful when you are looking at the option of recycling computer parts.
For responsible recycling of your computer parts and electronic equipment, get in touch with us today at Excess Logic. We are the reliable e-waste recycling company that has everything needed to help recycle computer parts. We can also provide a responsible and environmentally friendly way of getting rid of your surplus IT assets and electronic wastes. We guarantee you excellent services.