Equipment Disposal
Don't Make These Common Mistakes When Looking For Equipment Disposal:
Mistake #1: Paying for a service we offer for free. Whether you're currently paying for recycling or are allowing your e-waste to pile up at your facility while you figure out what to do with it, there's a better solution. One call to our organization and your equipment disposal issues will be over. At Excess Logic, we provide local business owners with no-cost pick-up and recycling of their assets, e-waste and unwanted equipment.
Paying for equipment disposal and resource transfer is a misuse of organization assets. You can call us at 650-307-7553 we'll handle all of your recycling needs without interrupting the operations at your facility. Our services are free to organizations all through the Fremont and encompassing ranges as it is in the best interest of everyone to keep e-waste out of local landfills.
Mistake #2: Overlooking free resources within your company. What if you could turn your unwanted equipment into a continuous cash-flow for your company? With our profit-sharing program, that just might be possible. Call one of our specialists and we'll arrange to inspect your assets to determine whether remarketing is a possibility. If so, we'll do all the work, starting with free pick-up of your equipment. We'll also warehouse your assets, market them, and upon sale, we'll share those profits back with your company.
Schedule a pick-up by calling us at 650-307-7553 and we'll get your equipment where it belongs. Our benefit transfer program is one that is well-received by local business owners. Working with us, you'll be a part of the growing movement to keep e-waste from becoming a huge problem in our country's future. Consider:
The 152 million cell phones that are discarded annually
More than 40 million computers
20 million televisions
41 million metric tons of e-waste being shipped outside of the US
9.4 million tons of e-waste the US produces
And only 13% of e-waste being properly disposed of in the US
29% globally
Mistake #3: Thinking the little guy is too small to make a positive change. Don't let those numbers discourage you- everyone can do their part to manage their own equipment disposal, and at Excess Logic, we make that process easy. Your efforts are joined by hundreds of other companies across the state of California- many of which we currently serve with free equipment disposal. When we all recycle, we can keep more e-waste out of the landfill and create a more beautiful environment for future generations.
If you're currently doing business in Fremont, Santa Clara, Milpitas, San Jose, Mountain View, Redwood City, or Sunnyvale, we can provide free equipment disposal for your company. Just give us a call at 650-307-7553 to discuss your needs with our staff and we'll create a custom pick-up schedule that meets your needs. At Excess Logic, we're dedicated to providing services that build relationships within the community.
Submit the Form and We Get Back to you Shortly
[contact-form-7 404 "Not Found"]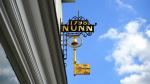 Equipment DisposalHelping your company dispose of e-waste. Well. That we'd do with pleasure. Here at Excess Logic, we are your go-to ICT experts. Whether you need consultations, repairs were done to your home or company network, or whether you want to dispose of your electronic waste.We are round about the best solution when it comes to surplus equipment, IT assets and Excess Inventory Disposal. We are also ...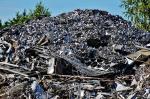 When it comes to equipment disposal, there's a right way and a wrong way to go about the process. The right way requires forethought and a small amount of effort on the part of any company that is dealing with unwanted or out-dated equipment. The wrong way requires no effort, but most often results in negative fallout.Consider the impact of what could happen, should your sensitive data or information end ...