Excess Logic Can Address Your IT Equipment Recycling Needs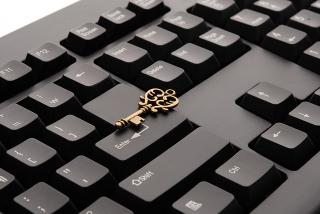 it equipment recycling" />When taking a step forward toward current information technology and the physical assets that come with it, it is essential to know what to do with the old hardware and software. After all, throwing them in the trash is a wasteful and unsecured way of disposing of old hardware due to all of the information contained on those devices.
If your devices are disposed of carelessly, there is the potential for lost information stored on those devices. Depending on what type of information is stored on those devices or what industry you cater to, this can be catastrophic. Data is a sensitive thing on the individual level, and losing valuable information that is not meant for public consumption can be a huge issue for those compromised.
So when it comes time to upgrade your computers or IT devices for your business, don't be careless when ridding yourself of the old software and hardware. There are proper ways to dispose of those devices, ensuring that the information contained on them is deleted and disposed of carefully to prevent information leaks.
Knowing that a unique disposal service is required, this can sometimes lead to a buildup of old laptops, computers, hard drives, servers, monitors, phones, and other peripheral hardware that can result in a considerable clutter in no time.
Knowing where to go for computer recycling is an essential first step in clearing out the clutter and streamlining your business.
Who offers IT equipment recycling services?
Excess Logic specializes in the removal, disposal, and relocation of IT equipment from companies like yours. Excess logic will work to find out your specific desire for the old equipment – be it recycling, donation, or asset sales/recovery.
Smaller companies may choose the latter option as re-sold equipment can bring in an infusion of cash that can help the company in another area or go towards the future IT budget as the need for upgrades will eventually arise again and again.
For larger companies, recycling services may be the route to go, and Excess Logic can undoubtedly take care of business computer disposal by offering an eco-friendly recycling solution for old laptops, servers, computers, phones, networking gear, and more.
Some companies will take the step of wiping hard drives themselves as sensitive information can be stored on those drives, and paying for data removal can incur an additional charge. We offer that service as well, using practical and reliable techniques to dispose of information efficiently and correctly so that you don't have to worry about a data breach.
Customers have raved about the professionalism of our staff, who worked diligently with them to discuss their IT equipment recycling needs, tailoring a plan of action specifically to them and working side-by-side with the customer the entirety of the time to ensure that the customer was aware of what was happening with each step.
We service hundreds of businesses throughout California each month because those companies know that Excess Logic is trustworthy, reliable, and efficient when disposing of old equipment safely.