Excess Logic Handles Electronic Recycling For Cash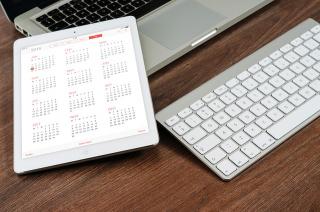 electronic recycling for cash" />When owning a business, more times than not, there are technological needs that must be met. Employees will need desktop computers, laptops, cell phones, tablets, and phones to accomplish daily tasks to benefit your business.
But when upgrading your technological devices, there becomes a matter of what to do with the old equipment. Keeping those devices on site as an emergency is an option, but depending on the size of your company, that can lead to a great deal of clutter in a short amount of time.
There are solutions for the disposal of your electronics.
Excess Logic specializes in the removal of old technology, trusted by over 500 companies throughout the United States and Canada for excess asset remarketing and disposition. What does that mean? It means we will not only remove your outdated technology that you have no use for any longer, but we will either safely recycle it or re-sell it, giving you an extra infusion of cash.
Why choose Excess Logic?
Because we are one of the most trusted names in the industry and we deliver results. On average, we get 300% more recovery than liquidators, 800% more recovery than resellers, and you get up to 80% of the net proceeds.
Instead of throwing away your old assets, you can turn them into an infusion of cash for items that you no longer have any use for.
What if I want to recycle those old pieces of equipment?
We specialize in the recycling of laptops, desktop computers, electronics, electronic waste, semiconductor equipment, laboratory equipment, research, test, and measurement equipment, and biotechnology equipment.
We can provide 100% free of charge recycling services that include same-day pickup in San Jose, Fremont, Santa Clara, Sunnyvale, Milpitas, Redwood City, and Mountain View to make e-waste recycling convenient.
E-Waste is a severe hazard.
Millions die each year from water-related diseases, many of which stem from throwing away e-waste improperly. Electronics often contain dangerous, hazardous materials like mercury, lead, lithium, cadmium, and a list of other hazards materials. When people dump e-waste into the trash, it goes to a landfill and can end up in the water we drink.
The disposal of e-waste is critically essential. We understand this issue, which is why, in many cases, we offer the aforementioned 100% free of charge recycling. We know the hazards to the environment and the health of people in general and wish to do our part.
Recycling is responsible and good for the economy.
In the United States, only 35% of e-waste is recycled, and that generates $5 billion in revenue annually, creating 30,000. If we took the proper disposal of e-waste seriously and doubled that number, it could not only be a massive boon for the economy and the creation of jobs, but it would increase the quality of living with less e-waste pollution.
Excess Logic is a pioneer in the e-waste and electronic recycling and removal service. We aim for safe, efficient customer service to rid you of those excess, unwanted electronics.