ExcessLogic For Responsible IT Recycling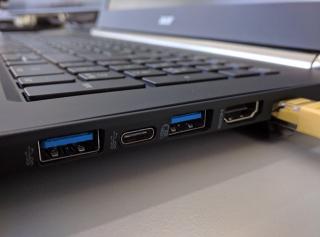 it recycling" /> 
Leave your company's IT recycling in the capable hands of ExcessLogic. Whether you're currently paying an agency to remove and dispose of your unwanted IT assets or you're storing them within your facility, there are better options available to you. ExcessLogic offers free asset removal and recycling for your outdated or unwanted electronics- and if your assets retain residual value, we can store, market, sell, and share the profits with your company.
Responsible IT Recycling
It can be tempting to dispose of bulky or space-consuming assets in a way that is less-than-responsible, but the fact is, cutting corners can lead to big problems down the line. ExcessLogic can ensure your company's data is wiped off of hard drives before they're recycled or resold. For your company, that means exceptional peace of mind that it won't fall into the wrong hands and come back to haunt you.
Secure Employee and Customer Information
Your workers and customers count on you to keep their personal and financial information secured. It's not merely up to each company to do what's right concerning that trust- there are laws in place to keep information from being made available to the public and from compromising privacy and security. As a business executive, you're bound by the law and by duty to recycle your assets in an eco-friendly, responsible way- but it doesn't have to cost your company a fortune.
Why We Offer Free IT Recycling
As a local recycling, repurposing, and remarketing agency, we take a great deal of pride in keeping unwanted electronics and e-waste out of our area's landfill, which in turn, keeps toxins out of the soil and water. When we work together, we can protect and preserve our environment for future generations- and every business can do their part to make sure we succeed in our goals. Call an ExcessLogic specialist for:
Removal of IT assets on a tight schedule
IT recycling, repurposing, or remarketing
Responsible e-waste services
Free pick-up
Assessment of residual value
Dismantling, de-installation, and complete asset removal
Onsite inventory ID
Data destruction
Sector-verified data sanitization
Functional reporting
And more
Benefits of Working With Us
ExcessLogic is your single point of contact for all of your IT recycling and asset removal needs. If some of your electronics can be remarketed and sold, your company could even benefit from a single or consistent source of revenue to improve your monthly budget.
Stop paying for IT recycling and make a call to an agent from ExcessLogic. We'll come out and take inventory of your assets and discuss options for removal, disposal, and possible remarketing. Assets that are unable to be resold will be securely dismantled and recycled to standards set forth by the DOD and local waste disposal laws. Use the free resources on our website to learn more about your options for recycling and remarketing or reach out to us by phone for additional information.