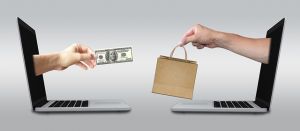 asset liquidation" />
Call Excess Logic for asset liquidation made simple. Going out of business is a stressful time, and Excess Logic can make the process a little less burdensome. If you have a surplus of unused or unwanted assets, or you just need to find a buyer for all of your current lab equipment, electronics, or networking gear, Excess Logic can help you get the most out of it. Excess Logic is the premier asset disposition company in the world with more than 30 sites across the United States and Canada. Contact us today to liquidate your assets.
But before liquidating your assets, you may choose to consult your lawyer, tax specialist, or accountant to help you plan your liquidation. Of course, you could just call Excess Logic, and we'll take care of the entire process for you, making the experience a stress-free one from start to finish.
Deciding What to Do With Your Assets
When you contact Excess Logic to liquidate your assets, the first thing we will do is to inspect and inventory the assets you are intending to liquidate. Essentially, we are preparing your items for sale or recycling. This is where we painstakingly document each item and designate them to resale, refurbishment, or destruction. We'll take photos of your assets to be liquidated, document serial numbers, assign each item an ID, and create a short description of each item. We'll keep you in the loop with detailed reporting at every step of the way so you know exactly what is happening with your assets.
Please note; if you have outdated or worn down furniture and equipment, you may want to consider donating it to charity, as it can often cost more money than it's worth to refurbish certain assets. Excess Logic can help you donate goods to support your local community. Besides, you may be able to get a tax deduction for your donation.
Determining Your Liquidation Value
Next, we will establish a liquidation value for all of your assets. We'll help you recover the maximum value for your old TVs appliances, electronics, computers, networking gear, printers, etc. We will provide you with a detailed written liquidation value. Items that can't be resold will be recycled for precious metals, which we do right here at our plant. Excess Logic is reputed as a top-level environment-friendly ITAD and asset liquidation firm. If your items are unsalvageable, we may still get value for them through recycling.
Who Will Buy Your Used Assets?
There are plenty of new startups that would love to get their hands on your tech assets to keep their startup costs low, and they are active in the resale market. Excess Logic can connect you to the right buyer and get you top dollar for your assets. We can also refurbish them so that they sell for the best possible price. Contact Excess Logic today to learn more about how we do asset liquidation. We can make the process a breeze for you.
We welcome your comments!