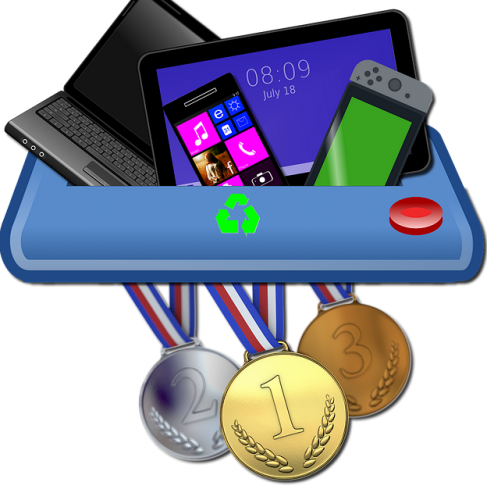 e-waste fremont" />
One of the largest and most unspoken problems that face mankind today is e-waste, and it's not some distant problem that affects the other side of the world. We have a big problem with e-waste in Fremont, and since no one could have predicted to the technology boom and the proliferation of tech devices at home, at work, and in public, the problem is unprecedented and unplanned for. Fortunately, Excess Logic is a part of the solution, not the problem. While we can't solve the e-waste problem alone, we are putting a big dent it the problem, and we're doing our part to make Fremont, and the world, a better, healthier, safer place for all life.
We Handle Corporate E-Waste in Fremont

Excess Logic works with commercial enterprises, organizations, and business of all sizes to remove their old IT equipment and devices that are unused or obsolete. Excess Logic can help you dispose of the following kinds of electronic items:
Computers
Printers
Fax machines
TVs
Phones
Laptops
Tablets
IT infrastructure
Cabling/wiring
Cell phone chargers
and more
Excess Logic is an A to Z e-waste recycling firm. We have our own facilities that utilize the best technology in the world for e-waste destruction. We can help plan the logistics of your asset disposal, including transportation, equipment, and data destruction. We'll come to you and pick up your load and even mark any items that are reusable, while designating unusable end-of-life equipment for destruction.
How Does E-Waste Recycling Work?
Whenever possible, we will refurbish and remarket your unused computers and IT equipment, but you might wonder who would want your unused stuff. For example, there are a lot of new startups with very limited budgets who would surely love to get ahold of your old IT equipment at a great price, which can put some cash in your pocket or at least cover a portion of the cost associated with tech recycling.
When IT assets are not salvageable, they will be recycled in our state-of-the-art facilities using the best practices and protocols to ensure that any and all precious metals and materials are extracted and recycled and the remaining waste is disposed of in an environmentally-sound manner. We will even provide you with a certificate of destruction upon completion.
Why is There a Problem With E-Waste in Fremont?
The fact is; old electronic devices contain high levels of toxic materials, such as lead, mercury, and cadmium. When these items are not recycled responsibly by qualified professionals, they release their toxicity into our air, land, and water supplies, polluting and poisoning our environment. It would be bad enough if we had to deal with all of the electronics that exist today, but more and more devices are being pumped into the marketplace every day!
It is not just humans who suffer either! Marine life, mammals, plant life, and even the important microscopic organisms that make life possible on this planet are all being destroyed by e-waste. And while we know that Excess Logic can't fix the world, we can help to address the problem of e-waste in Fremont.
We welcome your comments!