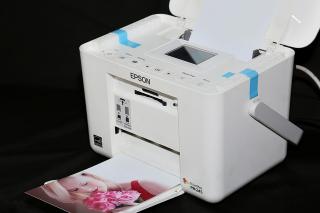 asset liquidation" />
Affordable asset liquidation is crucial to the success of your business. If you're currently paying for asset removal, recycling, or liquidation, contact ExcessLogic for no-cost services that will free up space at your place of business and streamline the process or removing outdated or unwanted assets. We offer multiple services to assist businesses across the state of California recycle responsibly and lower the cost of the liquidation process.
Are Assets Taking Up Company Space?
We hear from company employees in every industry who tell us they've been handed the job of removing assets from company premises but have no idea how to get started. If you recently walked in to your office to find the job of asset liquidation had been left on your desk, make a phone call to our team at ExcessLogic for real solutions that could end up financially benefiting your company. We don't just remove out of date recyclable assets; we also remarket equipment that still holds a resale value.
Let Us Evaluate Your Company's Assets
We can come in and take a look at the equipment on hand and let you know if they're candidates for remarketing. If so, we'll do all the work, including loading and transporting your assets to our storage facility, marketing, negotiating, and sharing the profits with your place of business. If your company's equipment is too old to sell, we can remove the assets from your building, sanitize the equipment and make sure your company's information can't end up in the wrong hands and recycle as much as possible to keep your equipment out of the local landfill.
500 Clients and Going Strong
More than 500 companies throughout California trust us for excess asset liquidation, disposition, and remarketing. Join the ranks of our community, and you'll see 300% more recovery on average than from other liquidators, 800% more recovery than from resellers, increased savings, and improved profitability- all from a single phone call. We'll share up to 80% of the net proceeds with you, so instead of trying to hide a warehouse filled with unwanted equipment, your company can find a new source of revenue as you continue to exchange outdated equipment for new technology.
Find Out More
You can give your company a lot more than they bargained for when they handed off the job of asset liquidation to your inbox. Explore our website's resources to find out how to turn your company's unwanted equipment into cash for reinvestment by your business. We're available by phone and through email communication to answer your questions and help you make the right decision regarding your equipment.
Protecting the Environment- and Your Company's Data
Count on us for 98% of surplus equipment recycling and reselling and for full compliance on state and federal regulations concerning data destruction. While on our website, don't forget to check out our blog library that' filled with informative and engaging content designed to help you choose the best course of action for your company's unwanted assets.
We welcome your comments!