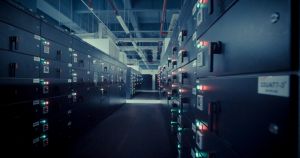 Data liquidation and sanitization involves the processes by which data is permanently and irreversibly destroyed or removed from hard drives or other media storage devices. With data liquidation and sanitization, residual data is erased and is never recoverable no matter the type of data. Data center Decommissioning on the other hand deals with relocation, expansion and upgrade of data. 
Excess Logic provides data liquidation and sanitization processes which are done in full compliance with the standards set by the United States Department of Defence Standards. In carrying out our data liquidation processes, we remove all traces of identification on used up equipment which include company asset tapes, embedded security devices, corporate branding labels from all equipment to protect our clients' identity and integrity.
We provide solutions for small and large products multiple methods to destroy data. We also solve issues on magnetic and solid state drives. We also offer the following services:
i. Hard drive shedding
ii. Data erasure
iii. Hard drive degaussing
iv. Hard drive crushing
v. Tape destruction
vi. Lockable bins for hard drive storage
vii. Remote employee services
We completely and physically destroy your devices so as to eliminate the risks of any attempts to re-use or recover data from computers, other related devices and media. We also issue a certificate of Destruction of all destroyed assets.
Excess Logic also offers bulk data destruction services such as
i. Bulk Data Erasure
ii. Bulk Hard Drive Shredding
iii. Witnessed Destructions
We collaborate with only certified downstream partners, and this means that completely trust us for the destruction, sanitization and decommissioning of your data. Our downstream partners are accredited by the statutory recycling standard bodies.
Our facilities are safe and secure and we ensure maximum protection of your data bearing assets prior to destruction. Our decommissioning department provides our clients with multiple data sanitization and recycling options which are all done in compliance with standards. We provide services such as:
i. Removal of your outdated SANs, network gear, firewalls, routers
ii. Removal of ancillary equipment-docking stations, UPS, keyboard, mice
iii. De-installation of racks, rail kits, power cords and cabinets
iv. Removal of obsolete equipment supplies
v. Dismantling and de-installation of tape libraries, juke boxes and robots
vi. Provision of cable mining requirements by the identification of unused legacy cables and potential negative impact on production environment.
Excess Logic does offer a smart and economical solution for all data center liquidation, sanitization, recycling and decommissioning needs. We are trusted by the over 400 companies which patronize our services and they are much confident in our ability to safely destroy, decommission and recycle their data projects.
Why not join that happy league today? Dial 650-307-7553 on your mobile today and see as that call gives you an opportunity to relax as you watch us handle all your data liquidation and decommissioning issues with ease. We are always here for you and always pleased to be at your service. You are welcome.
Data Center Liquidation
You have an error in your SQL syntax; check the manual that corresponds to your MariaDB server version for the right syntax to use near 'AND ba.deleted != 1 AND bb.deleted != 1' at line 1