Is Equipment Disposition For My Business?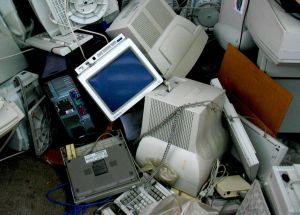 equipment disposition" width="327" height="235" />The more than exponential rise of technology has brought another factor that has grown so much that it has become a global problem: what to do with the assets that will be retired from service. Many companies do not have an equipment disposition policy for many reasons: lack of time, personnel, internal procedures, or merely lack of resources.
However, properly disposing of the equipment to be retired is not only the right thing to do but also brings more benefits than costs to organizations. It is essential to understand this relationship to undertake a proper policy for the disposal of these assets.
Which are the Risks?
From the economic point of view, if you deactivate your devices and replace them with new ones, you will soon have an endless amount of technical & electronic waste in your company. This will probably force you to hire storages to help alleviate the problem a bit, which implies more costs.
On the other hand, even if your old IT equipment, phones, laptops, even printers are not going to be used, they still contain valuable data. If this information gets into unscrupulous hands, your company, your brand, your trade secrets, and even your reputation could be at serious risk.
Finally, from an environmental point of view, laboratory equipment and IT are full of electronic components. These, in turn, are composed of harmful agents that can contaminate water and soil, and negatively impact the locality.
The Best Way Forward
The most suitable thing for corporations is to dispose of old equipment. There are two ways to do this: DIY or have the support of an excellent Asset Disposition Agency such as Excess Logic. These are the main benefits of opting for the second choice:
Security: The sensitive data that remains in your assets, will be eliminated securely. This allows you to have peace of mind regarding the protection of your company and reputation.
Environment: Companies like Excess Logic will correctly dispose of what will be discarded. This prevents dangerous pollutants from endangering the community.
Economy: You will not only avoid spending extra space for your old equipment. You will also have the services of an ally who will do the work for your company. This will prevent you from putting resources (time, employees, money) into the task.
Benefit: Assets that can still be used will be re-marketed and enter the secondary market. There are thousands of companies that cannot afford the latest technology but can still benefit from the equipment you deactivate.
Globally, you could get recovery of up to 20% for every dollar you invest in equipment for your organization. And with companies like Excess Logic, you'll do it comfortably and securely.
When is the Right Time?
There is no defined rule for deactivating a piece of equipment. This depends on each company, but these are the most common reasons:
Definitive equipment damage
Does not meet company standards
Internal policies of the organization
The device doesn't meet your expectations
Equipment needs to be repaired very often
Trust The Best!
If you are ready to start enjoying the benefits of an adequate equipment disposition, Excess Logic is prepared to support you. More than 500 companies in 17 U.S. & Canada states trust our expertise. Call us, and in 24 hours we will go for your obsolete equipment, which will soon become positive returns for you.