It Equipment Recycling
IT Equipment Recycling: Benefits of Computer Recycling
We are in the digital age due to inventions that were made by corporations, scientists, laboratories, etc. that use digital technologies. We all love digital devices like smartphones, tablets, and computers—at least most of us do. But the sad reality is that those devices do not last forever, and nobody expects them to. If you look around, you will clearly see that nothing will last forever—not even the earth we live it. (This is why there is the concept of IT equipment recycling in the first place). Point being, if digital devices are faulty, they could be repaired. And if they are not repairable? Then most of us will discard them. Discarding unusable digital devices is the modus operandi for most people all over the world.
But there is a better option. Curious what it is? Definitely not! It is already in the title, right? Obviously, the better option that we are referring to is giving it up for recycling. Recycling is not a new concept, neither is it a modern idea. In fact, people have been recycling for thousands of years (it did not begin in the environmental movement of the 1970s). Things were recycled before the industrial revolution.
The truth is, computer have taken over the world. And it is also obvious that they have been incorporated and effective in-used in just about every activities we do and the benefits of using them is enormous. While there is an on-going debate about the effects of computers on the environment when disposed, especially when done irrationally; they have revolutionized how we work and do our daily activities. This does not exclude domestic activities.
They have augmented productivity in government offices, homes, and businesses alike. That is why it not taken too seriously its negative effects on us and our surrounding when discarded improperly. This could be a huge problem, particularly when e-waste in concern.
But the problem should not be overlooked because there are many big corporations producing and selling digital products on a yearly basis.
However, if someone wants to know the benefits of recycling computer and most (tangible) digital products or equipment, here are some benefits of it that would help in the prevention of such materials and equipment from going to the landmines which have a huge positive impact on the environment (that is what IT equipment recycling is about).
The Creation of Jobs
This may not sound like your ideal job, but it is a great way to create job opportunities through e-recycling. Electronic recycling plants are set-up to recycle such products. And this help in the creation of jobs.
Business recycling that could Generate Revenue for the Corporation
A third party contractor is used by some corporations to discard all these products so that they could be recycled by them, especially when all the equipment are not from a computer manufacturer. And those corporations do it because they are producing a lot of waste that need IT equipment recycling urgently.
So, a deal would be made with a third party company that will involved the corporation being paid a reasonable prize for the hardware after inspection have been dong to ascertain its usability.
Submit the Form and We Get Back to you Shortly
[contact-form-7 404 "Not Found"]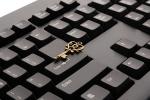 When taking a step forward toward current information technology and the physical assets that come with it, it is essential to know what to do with the old hardware and software. After all, throwing them in the trash is a wasteful and unsecured way of disposing of old hardware due to all of the information contained on those devices.If your devices are disposed of carelessly, there is the potential ...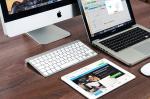 IT equipment recycling doesn't have to consume your company's resources. ExcessLogic offers a wide range of recycling solutions for your business, including 100% free e-waste recycling. Make a call to an ExcessLogic asset expert to discuss your company's needs and learn more about why we are the leading California recycle and asset resales agency.New Source For RevenueIf you're like a lot of our clients, you probably have a warehouse ...