Our Data Center Liquidation Service Is Essential For Business Success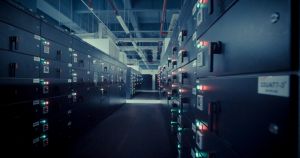 data center liquidation" />Every working space with computerized technology will have to decommission their data at one point. While you could think of handing this job to the in-house IT team, truth is they may require extra resources and time for the job. Several things could go wrong due to the complexity of each decommissioning case. 
The management needs to figure out if they need decommissioning services. It is essential to get a checklist of all items that need decommissioning before outsourcing a reputable firm. Excess Logic has the experience to handle any more of data center liquidation, such as removing equipment of any type or size and reinstalling the software. Viable candidates for these services may note the following signs with their data operations.
Which conditions require our liquidation services?
Limited storage  
Disks will always have a storage limit. You may worry about the future of the computers' speed, which will inevitably affect the production of the company.
Data security
Companies with sensitive information such as credit card data, dating histories, and delicate pictures should have the utmost concern for their client's privacy and security. Partnering with a high performing data decommissioning expert will ease your mind and business.
Saving money
Some technology is costly and may not be as easy as buying the small hard disk. You can recoup costs by recycling and recovering equipment. This reuse solution will is possible with services from a reputable partner such as Excess Logic.
End of life
Technology may fail to work if it is overused or has a lengthy mileage of operation. Data decommissioning will ensure that you adhere to all security measures while making the most of Excess Logic's solutions.
Moving
You will need to ensure that your servers and disks maintain their workability when you change the office's location. Additionally, moving of space will allow you to declutter data and physical devices.
How to prepare for data liquidation
While you will not have to worry about the intricate details of dismantling, you may need to have a few things in order as a precursor.
Identify data storage areas
This step will help identify which data and disks should be in consideration during the actual process. The company's policy on staff computing devices will determine how Excess Logic handles mobile devices and tablets in use. We will, however, help you in identifying more complex storage spaces.
Isolate the equipment
Devices and memory media will have ample storage of the firm's corporate information. Put aside the tools and lock away the servers if possible. This step will heighten the firm's security before completion of the data center liquidation.
Verify the necessary certificates
The mode of data liquidation is a matter of life and death. Giving out your life's work to an unverified partner could throw you into a serious legal case that may jeopardize your life and those of your clients. Excess Logic gives all its clients the certificates of destruction and proof of its adherence to the US Department of Defense standard.