Recycle Electronics
You're Paying Too Much to Recycle Electronics:
An ever increasing number of organizations are searching for electronics recycling services in the Fremont region, and more than a few of them are shocked when they hear that Excess Logic provides that service to the community at no cost whatsoever. With just 13% of e-waste being recycled, at Excess Logic, we are resolved to seeing those numbers rise, which is why we are proud to offer our e-waste recycling services to businesses like yours for free.
If every business did their part to keep e-waste out of the local landfill, it would make a huge difference in our environment. We'll make it even easier for you to recycle electronics by offering free pick-up service so your employees won't have to do a thing to ensure your e-waste gets to the right facility for recycling.
Call us to pick up your outdated or unwanted laptops, desktop computers, electronics, e-waste, lab equipment, biotech and semiconductor equipment, or other electronics you have taking up space at your facility. You'll be amazed at how production can pick up when space is freed up around your place of employment. If your electronics qualifies for resale, you could be looking at a continuous source of revenue. We'll pick up your items, store them while we market them, and then share profits back to your company.
When you recycle electronics with us, you're guaranteed the safe and secure disposal of your company's sensitive data. Our agency adheres to the strict policies set forth by the DoD, requiring seven passes. Trust us to do what's right as we make managing your recycling efforts a hassle-free, zero-cost experience for your workers.
If you're currently storing assets that have not been used in some time, you may be surprised to find that some of them may still retain a portion of their original value. If you'd like to recover part of your investment, let us take a look at your electronics. You may have hardware that you consider to be obsolete that another business would readily use, frequently even pay for. That is one motivation behind why we provide much more than just the means to recycle electronics. Our clients find there are numerous benefits to calling us for e-waste and electronics recycling and disposal.
Best of all, there's no charge for our recycling services. If you're paying an agency to pick up and recycle your electronics, you should give us a call at 650-307-7553 to find out what we can do to make the entire process of recycling easier for you- and you may even be able to put money back into your business when all is said and done.
Call us now for additional information or visit us online if you'd like to learn more. Our agency was formerly known throughout California as CleanBayArea; you'll notice a new look on our site, but you'll find that our services are still the same- and just as reliable and affordable as ever.
Submit the Form and We Get Back to you Shortly
[contact-form-7 404 "Not Found"]
Did you know that millions of tons of electronics are improperly thrown away every year, which can create quite the hazard? Many electronics have components made of things such as mercury and lead, which can leach into the environment, including water sources. Even disposing of them directly into a landfill doesn't prevent this from occurring.Children die every day from contaminated water around the world, and that is a trend that needs to stop. You can ...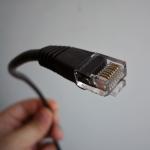 Join with more than 500 other businesses in your community who are taking advantage of ExcessLogic's free services when they need to recycle electronics. We are proud to offer 100% free recycling of e-waste and unwanted electronics currently taking up space in your facility. We'll come out and pick up your items and responsibly recycle and repurpose their components, freeing up more of your company's time and resources.It's Time to Start ...