The Basics Of Asset Remarketing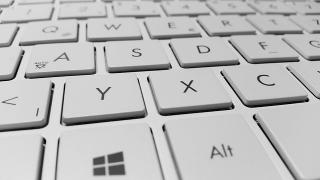 asset remarketing" />Asset remarketing is basically a combination of an in room auction with an onsite auction that has online bidding. Onsite auctions are streamed over the internet with pictures to show the details of the asset. Pictures of the items are featured for the online auction and bids are in real time. Asset remarketing is a smart move to make if you are a business that needs to dispose of older electronics, such as computers. While the computer may be out of date or too old for your business, it can be remarketed so that you can gain some money back. You will not be throwing away usable items that could still provide some use for someone.
Remarketing Assets while Minimizing Losses during Asset Disposal
If you are looking to remarket assets, Excess Logic is the place to turn. We have extensive experience in the area of remarketing assets. We can help you from start to finish. Our team is happy to answer any questions that you may have about our services. We will gladly take you through the remarketing process. We want you to have a firm understanding of what we can offer to you. There are multiple benefits associated with putting your trust in our stellar team. There has never been a better time to contact our staff. We can remarket a long list of items and provide you with the perks. Your business has the ability to minimize the amount of loss through asset disposal.
The Ideal Customer Experience
Our team at Excess Logic strive to provide the ideal customer experience. We will not rest until you are one hundred percent satisfied with the services that we provide. Our team will go above and beyond so that you benefit from our services. Reach out to us today to learn more information about how we can serve your needs. We cater directly to the needs of our clients. We deal with the remarketing of assets so that you do not have to. We protect our customers from potential liability while disposing of assets.
Benefits of Remarketing Disposed Assets
Disposing of obsolete IT equipment is an ecologically and safe manner is what we do best. Common IT equipment we help dispose of include computers, hard drives, servers, and telephones. Opting to remarket items like these can provide you with a way to benefit from asset disposal. We help give you the ability to recoup some of the initial equipment outlay. Our team provides viable asset disposal solutions that you can count on. Customers who are interested in making upgrades to their equipment should definitely check out our menu of services.
Leave the Heavy Lifting to Express Logic
Some clients have aggressive timeframes to dispose of their assets. Our team can help you dispose of assets within your timeframe. Our staff will dismantle, remove, and uninstall all IT equipment that is ready for disposal. There is nothing that our team cannot handle at Express Logic. Let us handle the heavy lifting so that you can relax.