The Benefis Of Computer Donation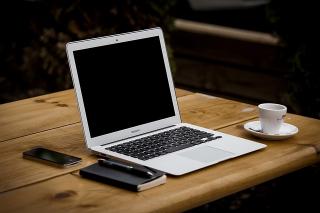 computer donation" />When disposing of assets, the best thing to do is to donate the items. Businesses that are removing old IT equipment, especially, computers can benefit greatly by donating the items. Donating can allow you to benefit from a tax deduction. Eventually, businesses will end up with more money when they choose to donate. Donating is not only the noble thing to do. It is also the most beneficial move for businesses to make. Businesses can donate their old IT equipment to qualified nonprofit organizations. You have the power to choose which organization your donation goes to.
Donating Disposable Assets
Choosing to donate could end up being one of the best moves you make for the future of your company. At Express Logic, we can help you donate your disposable assets. We have a long history of helping companies donate assets so they can not only get rid of their old IT equipment, but also enjoy tax deductions that can ultimately turn into cash. Our team is completely dedicated to providing our customers with the best services. At Express Logic, our commitment to excellence is unmatched by our competition. We strive to offer some of the best asset disposal solutions. We aim to meet your needs and surpass your expectations, all while keeping your budget in mind.
Extensive Benefits Associated with Express Logic Services
At Express Logic, we make it possible to donate to your local community while being provided with extensive benefits. Donating has never been so beneficial. By donating, you can claim up to fifty percent of the market value of the items being donated. It is our goal to help you in any way that we can. We offer an experience that is hassle free. We will uninstall, pick up, transport, and sell the equipment you donate. We take care of all of the hard work for you. The organization that you choose will receive fifty percent of the proceeds of the equipment sold. The organization of your choosing will benefit greatly from your donation.
Computer Donation
Compuers and phones are some of the most common types of donations. Computers become obsolete after so long. Companies need to keep up with the latest technological advances. Our multi-channel remarketing network will ensure the immediate sale of your old IT equipment. There has never been a better time to reach out to our team at Express Logic. We are waiting to let our expertise work for you. Our team is happy to answer any questions that you may have about our process. We can directly cater to your needs. Do not delay in contact us via phone or on our website to learn more information.
Reach out Today for more Computer Donation Information
Express Logic has the experience, expertise, and remarketing network that you have been looking for. We can offer multi-tiered services so that you have everything you need for your business right at one stop. Let us lend a helping hand in getting rid of obsolete computers, phones, and other technological equipment.