Understanding E-Waste In San Jose And The Most Effective Solutions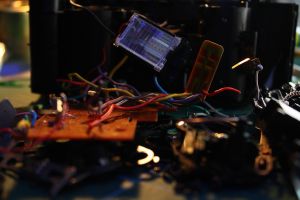 e waste san jose" />It is an accurate assumption to state that the present and the future has an in-depth electronic orientation. Our lives are largely dependent on technology in minuscule and massive ways. Electronic gadgets, however, tend to have degradation over time and become faulty or non-functional. They may break down in use, but they will retain their electric makeup.
Unusable gadgets have plastic coverings, possible rust development, fluids such as oil for the moving parts and other toxins. The World Economic Forum has a research conclusion, which indicates e-waste to be the fastest growing dump in the world. The year 2018 saw a pile-up of approximately 48.5 billion tonnes of e-waste.  
What happens to e-waste?
The Sober truth is that only twenty percent of all e-waste undergoes recycling. The remaining bunch ends up in landfills and second-hand manufacturing locations – unprivileged communities who use the waste to create new non-tech items. The latter result does not eliminate the dangers of using this e-waste in San Jose.
Types of e-waste
The following are some of the most common general groupings of these kinds of waste.
Cathode ray tube – This includes television sets, video cameras, ATMs, among others.
Circuit boards with electronic prints.
Chips and gold plated tools
Plastics of keyboards, monitors and printers, ink containers, sockets, among many others.
Computer wires.
Why should we recycle e-waste
Plenty of electronic devices have toxic fluids that seep into the water or soil, causing chemical poisoning to humans and animals. These chemicals include mercury, lead, chromium, beryllium, cadmium, and PVC.
Some of the raw materials are great for the manufacture of new products. The recycle also reduces the production of new raw materials, which depletes the natural pool of resources.
Recycling e-waste in San Jose spares plenty of lands that could otherwise be in use for other economic purposes.
Recycling has a substantial positive impact on global warming and protection of endangered species. Manufacturers tend to cut down fewer trees and fish in the sea, and freshwater lakes enjoy a healthier environment.
How can Excess Logic help to recycle e-waste?
We recycle a wide array of waste such as laptops, desktop computers, biotech devices, lab tools, semiconductor equipment, and all other electronics. There are no charges on recycling services when we pick waste from any of our 30 collection centers in the United States. Our company and its contributive staff adhere to all details of secure disposal by the Department of Defense and the Federal EPA.
Excess Logic has an excellent working history with several customer reviews highlighting out timeliness and professionalism. Here is how you can get your e-waste put into better use or destroyed.
Call us on 650-307-6553 to schedule a pickup. Excess Logic takes care of all logistical issues.
You can also use the online form to process the pickup.
Our customer care team will also schedule a consultation service if you need extra time and information about our mode of work. The consultation will be as quick as possible so that you can book a pickup session.