United States Asset Recovery Center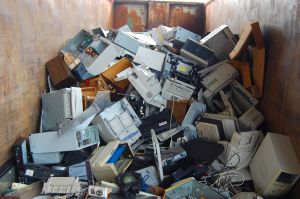 asset recovery center" /> 
An end of life strategy that helps small businesses better manage their technology investments is important. When old equipment needs replaced, the asset recovery center of Excess Logic is a good solution for selling back reusable equipment, donating it, or recycling and disposing of it in an efficient and environmentally-sound manner. Excell Logic has helped many small businesses and large corporations dispose of their assets. The following list are some of our most prominent satisfied clients:
Stanford Healthcare
Natera
Micron
AT&T
Marvell
Dynavax
QTS
Rhode & Shwarz
Hitachi
Parker
We Provide Many Recovery Solutions

Often, small businesses are hesitant to refurbish or recycle old IT equipment because of the sensitive data stored on the hard drive. So what do you do with your PC when your company buys a new one? Excess Logic has many recovery solutions for small businesses, including reverse logistics, key reporting, the wiping of the hard drive (which may include sensitive data), the responsible recycling of old units (with a certificate of destruction), and we can even remarket your assets. Remarketing your assets will bring some value to them beyond their current useful life.
It's Fiscally Sound to be Environmentally Sound
Unless obsolete equipment is disposed of properly, companies may run the risk of environmental liability. We're not talking about moral or ethical environmental liability; we're talking about financial liability. Depending on where you are and the kind of equipment you're disposing of, you could be fined up to $25,000 per day per machine. With Excess Logic, small businesses are not only certain to dispose of their old equipment properly, but they can also make a profit from old hardware.
We Prefer to Refurbish and Remarket Unused Assets
We will assess the value of your outdated equipment and buyback reusable hardware to refurbish it for different purposes. This allows small businesses to capitalize on the technology refresh, and receive a discount towards their next technology purchase. From a value recovery service, we believe that the height of recovery is reuse. Why not refurbish and remarket your assets to folks who can still find great value in them, such as a new startup with minimal upfront capital!
What if the Asset Can't be Recovered?
If we find that you don't want to recover value or can't recover value, we have an option through the National Christina Foundation for charitable donation within your community. As a last resort, if there's no value to the asset or it's beyond its useful life, we can recycle it for you. We take care of all of the coordinating, moving, and hauling for you. When you hire us, you'll be able to take advantage of our well-established relationships and connections.
Contact Excell Logic for Your Asset Recovery Needs
In an increasingly environmentally-conscious world, businesses are making more and more decisions that are best for their communities and the world. If your small business is interested in refurbishing, reinvesting, and recycling, be sure to give Excell Logic a call. Visit our website for more information about our asset recovery center.