Use Excess Logic For Your IT Asset Recovery Needs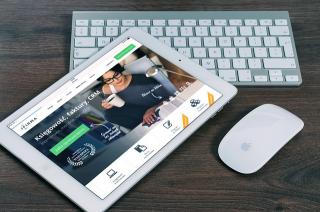 it asset recovery" />When operating a company, one of the sub-costs of running that company involves information technology. Making sure that your company is current in regards to the computer, software, and devices it uses can be an essential key to the success of the company.
Of course, there are a significant number of costs that are involved in this aspect of the business, and when starting a company, every last dollar can make a difference. That is why it is imperative to not waste money with IT assets, especially when those assets hold value long after their latest use.
Over time, your company will be forced to upgrade its IT assets like computers, monitors, smart devices, and any of the hardware, software, and accessories that come with that. Those things will become outdated at some point, and upgrading to current, more efficient methods is imperative.
But when moving away from those old pieces of equipment, there is an important thing to realize: those assets still hold value for the most part. Just because your company no longer has a use for those pieces of IT equipment does not mean that they are worthless. A key to minimizing the budget of an IT department or IT overhead is to recoup monetary value from those assets that will no longer hold use.
Being able to recover monetary value from those assets allows for money to be put back into the IT budget or allocated to other areas of the business. And as stated above, when beginning a business, every last dollar can make a difference.
Finding a company that specializes in IT asset recovery is essential because maximizing the amount of money that you get back can go a long way for your business.
Where can I find an IT asset recovery company to help me with outdated tech?
Excess Logic is an asset recovery company that is trusted by over 500 companies throughout the United States and Canada. We specialize in excess asset disposition and remarketing, offering improved profitability, targeted market exposure, and increased savings. We have seen 300% more recovery than liquidators, 800% more recovery than resellers, and you get up to 80% of the net proceeds.
We have received a cacophony of positive reviews throughout our time in the business from satisfied customers who received much-needed cash back from our excess asset disposition services. Our staff will provide feedback and advise which services best fit your needs while working with you throughout the process so that you are never left in the dark as to what is happening.
Our services include surplus asset sales and marketing, lab equipment recycling and remarketing, IT asset disposal and remarketing computer disposal, data center decommission, asset recovery, data deconstruction and sanitization, e-waste recycling and so much more. We even work with you on donating your electronic equipment should that be the route you choose to go.
When taking a step forward with your technology, make sure that you properly dispose of and get the most out of your old equipment by repurposing your assets with Excess Logic.