Who To Call For IT Asset Disposition (ITAD)
itad-224136" >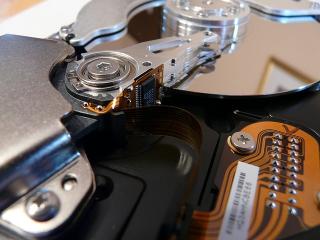 There comes a time when almost every business will need to upgrade their existing IT equipment. However, replacing new equipment can be both a large expense and a giant burden. When companies upgrade their IT, they have to figure out what to do with their existing hardware. It's not always easy to find a buyer for outdated, unwanted IT assets, even if they are salvageable. Further, companies need to make sure that they are disposing of unwanted devices in an eco-friendly manner. Further still, disposing of any kind of device means that your data is in jeopardy. Excess Logic is here to solve these problems and add confidence to the ITAD process.
Call Excess Logic for IT Asset Disposition
ITAD and e-waste are still a relatively new phenomenon for IT executives and business owners, so don't be embarrassed if you are still trying to grapple with this problem. Still, IT asset disposition is center to responsible and safe IT equipment management. Acquiring new assets is easy, but ITAD is not! Thank goodness that Excess Logic is here to take the burden off of your shoulders.
Not only is the need for IT asset disposition a new phenomenon, but it's also a moving target. Regulatory statutes regarding e-waste keep changing all the time. So just as soon as you think you've gotten ahold of what this ITAD thing is all about; the laws have changed again. This is one of the reasons why it is so important to coordinate with an IT asset disposition provider like Excess Logic to ensure that all of your IT materials are processed and disposed of according to the latest regulatory requirements. We'll keep you in compliance at all times.
The problem is that, as the laws change, so does the technology that organizations use. Today, IT hardware and devices are becoming obsolete faster and faster. The technology of this year will be obsolete within 2 - 3 years. Therefore, staying up on everything is a full-time job in and of itself.
When we dispose of your items for you, all of your whole components that are marketable will be refurbished and remarketed, which you will have record of and compensation from. However, end-of-life equipment must be dismantled and recycled appropriately. The batteries and inside components of your old devices can be toxic to the environment. Therefore, it is essential to partner with a firm that understands how laws and technology are changing.
We'll Make Sure Your Data is Protected
Excess Logic is the ideal partner for all organizations with ITAD needs. Excess Logic has all of the certifications that are required to perform the function of IT asset disposition for your company. We encourage you to check us out on our website or on YouTube to get a better overall sense of how our services work.
Whether we intend to refurbish and resell your equipment, we will wipe the hard drives first, which will protect all of your stored data from falling into the wrong hands.