Who To Call For IT Equipment Recycling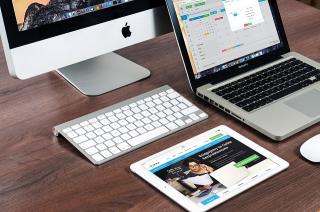 it equipment recycling" /> 
IT equipment recycling doesn't have to consume your company's resources. ExcessLogic offers a wide range of recycling solutions for your business, including 100% free e-waste recycling. Make a call to an ExcessLogic asset expert to discuss your company's needs and learn more about why we are the leading California recycle and asset resales agency.
New Source For Revenue
If you're like a lot of our clients, you probably have a warehouse full of retired, out-dated, or unwanted IT equipment. Recycling is often not the only option for companies like yours. We offer full-service resale that starts with an inspection of your assets. If we find that they still hold value on the market, we can pick up the assets from your location, store them securely, and market your equipment to a global audience. Once your assets sell, we'll share the profits with you. Just make the phone call, and we'll do all the work.
Recycling For the Future
We offer ITAD solutions for more than 500 companies in the state of CA. Best of all, the entire process leaves you free to focus on other areas of your business, since we'll manage the details. We'll schedule the pick up for a time that works best for you, dismantle, de-install, and remove all of your unwanted IT assets, provide on-site or off-site data destruction, and take care of sector-verified data sanitation for your hard drives. It truly is a hands-off solution for your business.
Resell or Recycle?
Our experts will help you make the call as to whether your equipment is worth the time and trouble or marketing. If not, you can be sure we'll keep as much of your assets out of the local landfill as possible through responsible recycling efforts designed to protect the environment for future generations. Currently 83% of the one million tons of e-waste are still being sent to the landfill to pollute our soil and water; however, you can partner with our agency to see that those numbers decrease in years to come.
Consider the Advantages of IT Equipment Recycling
Most unwanted IT assets spend years being stored in-house, taking up valuable space and posing a continuous problem for whoever is in charge of disposing of them. If you've recently had the job of asset recycling placed on your desk, make a call to ExcessLogic and consider the matter in reliable hands. Not only will your reputation increase several notches in the eyes of your employers, but you'll also have access to a recycling agency that can manage all of your company's future asset removal needs.
Why Not Call Us Now?
There's never been a better time to reach out to us for IT equipment recycling, asset resales, data destruction & sanitation, computer disposal, lab equipment remarketing, and data center decommissioning. We are genuinely a one-call-does-it-all solution for the budget-minded business looking to keep costs down without compromising on security.