Why Businesses Call ExcessLogic To Recycle Electronics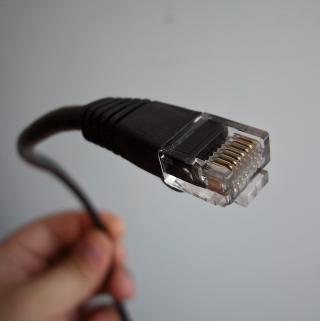 recycle electronics" /> 
Join with more than 500 other businesses in your community who are taking advantage of ExcessLogic's free services when they need to recycle electronics. We are proud to offer 100% free recycling of e-waste and unwanted electronics currently taking up space in your facility. We'll come out and pick up your items and responsibly recycle and repurpose their components, freeing up more of your company's time and resources.
It's Time to Start Thinking About Recycling
Let's work together to do something about the shocking percentage of electronics that are still being dumped in our local landfill- 83% all told. That leaves just 17% of personal and business e-waste being recycled the right way. It's easy to positively affect those numbers- in fact, one phone call to ExcessLogic will ensure we do our part to keep your unused or unwanted electronics from being dumped irresponsibly.
Added Benefits of Calling Us
Many of our business customers find that computers and other electronics they thought had no resale value were, in fact, prime candidates for the resale market. We can come out and assess your electronics and let you know if they qualify for our reselling program- and if they do, we'll warehouse them, market them, and share the profits back to your company. You may unknowingly have a source of continuous revenue that has mistakenly been labeled as e-waste. Along with our efforts to recycle electronics, we also provide a vast range of services that include:
IT Asset Disposal and Remarketing
Asset Recovery
Returns Management
Data Destruction & Sanitation
Data Center Decommission
And Numerous Additional Services
Partner With ExcessLogic
Together, we can keep e-waste from contaminating our water table, soil, and environment by making sure 100% of your electronics are repurposed or recycled. Surprisingly, it only takes a phone call to get the process underway- and our team will do all the work. Click the 'Services' link on our website to learn more about the numerous benefits of recycling your electronics with us. We think you'll find that it makes perfect sense to recycle.
Worry-Free Data Destruction
We're keenly aware of the added responsibility of ensuring your company's information is destroyed in the recycling process, which is why we go to great lengths to exceed your expectations from start to finish. You can trust us to keep sensitive company, employee, and client information out of the wrong hands. Our process includes adhering to the strictest protocols for hard drive and media sanitation and destruction.
Watch Our Short Video Online
You can learn more about how we recycle electronics at ExcessLogic by browsing the resources on our website, including our brief video that explains how recycling your e-waste can help save the lives of 1.5 million children each year. You may have thought that throwing e-waste into the local landfill would not affect human lives for many years to come, however, the fact is that the damage is far-reaching and is dangerous for all of us in this very present time.