Why Choose Excess Logic For Your Equipment Disposal: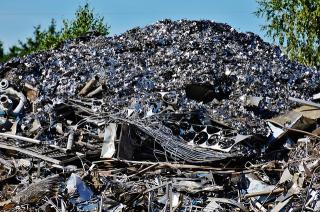 equipment disposal" /> 
When it comes to equipment disposal, there's a right way and a wrong way to go about the process. The right way requires forethought and a small amount of effort on the part of any company that is dealing with unwanted or out-dated equipment. The wrong way requires no effort, but most often results in negative fallout.
Consider the impact of what could happen, should your sensitive data or information end up in the wrong hands, and it's easier to see why it's so important to contact an agency that is highly experienced in equipment disposal. Aside from the apparent ramifications, there are also legal issues to consider when planning a way to remove technology from your place of business.
Excess Logic can solve all of your equipment disposal problems with affordable, often financially beneficial solutions you may not have considered up until now. We're in the business of partnering with local businesses operating in the greater Fremont, CA region. You're probably familiar with many big-name companies we currently do business with already- businesses like at&t, BioSearch Technologies, MuleSoft, Analog Devices, Stanford Health Care, Nanolab Technologies, and more than 400 other local corporations.
Our primary goals in partnering with business are to help them reduce, reuse, and recover. If you are currently trying to deal with storage spaces or warehouse space that is being taken up by computers, data processing equipment, or other technology and you have up until now found it easier to ignore the problem than to find a viable solution, we can help.
Our disposal pros can come into your facility and remove all unwanted equipment at no cost to you- that's right, our services are entirely free for local businesses. In our effort to keep electronics and other equipment out of our local landfill, we have designed a service protocol that champions recycle efforts. Contacting our agency is the most responsible way to remove equipment from your premises.
Best of all, if your unwanted computers and other equipment still have intrinsic value, we can repurpose it at no cost to you. We provide pick-up, storage, marketing, sales, and delivery of your equipment to a new buyer, and we'll even share the profits with your company.
Businesses across the greater Fremont area trust our knowledgeable experts to sanitize hard drives and other storage media using multiple-pass technology that guarantees your company's information will be thoroughly destroyed when it leaves your facility. Safe and responsible handling of your equipment is a promise from Excess Logic- and one you may not get from another equipment disposal agency.
Feel free to call our office to schedule a consultation with us to discuss your needs. We'll let you know what we can do to help free up your currently unusable space that has been taken over by out-dated equipment. We provide a suite of services to help you maintain a more efficient facility, including surplus asset sales and marketing, IT asset disposal, asset recovery, data destruction, e-waste recycling, and returns management.