Why Choose Our Assets Recovery Agency?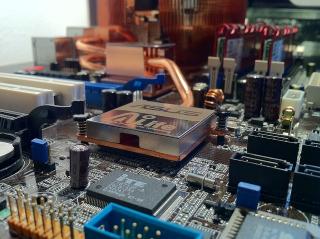 assets recovery agency" /> 
It surprises a lot of business owners to learn that an asset recovery agency can not only save them money on recycling costs but in many cases can also provide a steady source of revenue for their company. If you're currently storing unwanted or outdated assets in a warehouse, unused space, or another area of your facility, we can come out and take a look at your equipment and let you know whether your assets contain a resale value.
Single Solution to Asset management
Every company has surplus equipment being stored, whether it's computers or other items that are no longer being used or equipment that is being moved from one point to another within the facility. Why place an unnecessary burden on your workers to manage, liquidate, or repurpose this equipment when our experts from ExcessLogic can come in and offer streamlined service from start to finish?
Share the Profits
Our Revenue Share service is a one-call-does-it-all solution to your surplus assets. First, our knowledgeable technicians will assist you with the deinstall process or assess your warehoused equipment to determine whether individual items can be recycled, repurposed, or resold. We'll carefully transport your equipment to our facility and provide transparent reporting back to your company regarding the progress being made.
You'll find data security is a top concern at ExcessLogic. All of your hard drives and media will undergo the complete DOD process to ensure total destruction of sensitive material- and we'll provide you with an authentic Data Destruction Certificate. After marketing and selling your equipment for the best possible price, we'll share the profits with your organization,
Best Assets Recovery Agency
Outsourcing your asset recovery may be the smartest decision you'll make concerning enabling your company to turn unwanted assets into revenue. If you're still relegating employees to the task or if perhaps you've had the job land on your desk, give us a call, and we'll provide a full continuum of recovery service, including pickup, marketing, selling, and payment to your company.
Liquidators and resellers typically keep most of the profits for themselves. ExcessLogic is more interested in building a mutually beneficial relationship with our clients- and we are currently meeting the needs of more than 500 companies across California. Our asset recovery service often results in a recovery of 80% of residual value through the use of domestic and international marketplace advertising.
Why Trust ExcessLogic?
As a full-service recycling and assets recovery agency, we are able to meet a wide range of your company's needs. We additionally offer 100% free pick-up for e-waste, data destruction, and sanitization, returns management, lab equipment remarketing, surplus asset sales, IT asset disposal, and so much more.
Give us a call to schedule a consultation, equipment evaluation, or pick-up from your location. Our primary goal is to meet your needs in a way no other local assets recovery agency can- what sets us apart is our commitment to you.