If your corporation is in need of
asset liquidation
services, consider Excess Logic. They help organizations in every major industry intelligently manage surplus assets through IT asset disposition and asset recovery, maximizing the recovery value of your surplus equipment to help you achieve your business goals.
Regardless of what type of assets you have, Excess Logic can help you with liquidation. Take a look at some of the types of equipment they assist with liquidating:
Biopharmaceuticals, one of the most difficult of all assets to liquidate. Excess Logic works hard to market your assets to targeted end users who will be thrilled to purchase your unused or unwanted equipment:
- Mass Spectrometers
- High-Performance Liquid Chromatographs
- Sequence Detectors
- Microscopes
- Lab Balances & Weighing
- Microplate Readers & Washers
- Nuclear Magnetic Resonance Devices
- Reactors
- Liquid Handling & Weighing
- Plant Support Equipment
- Spectrometers
Electronics Manufacturing. We're all well aware that electronics equipment is continuously being updated with newer and newer technology replacing old. As changes come about, it can be difficult to locate end users who are interested in acquiring old equipment through asset liquidation. Excess Logic has global reach through marketplaces designed to find a buyer for your assets:
- Test and Measurement Equipment
- Surface Mount Technology & Board Assembly Equipment
- Photovoltaic Equipment
- Renewable Energy Equipment
- Plant Support Equipment
- Semiconductor & Optoelectronics Equipment
- Printed Circuit Board Equipment
Energy. It can be time-consuming for your corporation to seek out buyers for energy equipment. More often than not, this type of equipment sits in storage for long periods of time, until finally asset liquidation is long since forgotten about. Let Excess Logic show you the meaning of professionalism, through locating buyers for your energy equipment:
- Compression, Turbines, & Engines
- Instrumentation & Control Valves
- Drilling & Well Service Rigs & Equipment
- Pipeline Equipment, Pumps, Valves, & Fittings
- Power Generation Equipment
- Oilfield Production Equipment
- Plant Support Equipment
- Refinery & Petrochem Units & Equipment
Fast moving consumer goods. Free up storage in your facility by allowing Excess Logic to store and remarket your equipment, saving you time and money, even putting a profit in your pocket through expert asset liquidation:
- Processing equipment
- Packaging equipment
- Lab/Test equipment
- Plant Support Equipment
- Rolling Stock
- Work in Progress & Finished Goods surplus inventory
Industrial manufacturing. No one works as hard as Excess Logic at remarketing your industrial equipment, finding buyers and helping companies maximize the ROI for their unwanted equipment:
- Medical equipment
- Glass, ceramics
- Plant support equipment
- Metal products manufacturing
- Printing
Retail equipment. Your retail assets can quickly and profitably be liquidated if the company you hire has the experience and expertise to carry out the job. Be sure you hire a company with the kind of market knowledge that Excess Logic provides:
- General merchandise
- Small appliances
- Laptops & Tablets
- Phones
- Housewares
- Jewelry & watches
- Store fixtures & Equipment
- Tools and machinery
- Other consumer electronics
For more information about Excess Logic's expert asset liquidation services, go to Excess Logic.com where you'll find a complete list of services they offer to businesses across California. To speak with a professional from Excess Logic, call 650-307-7553. Instead of storing your assets and losing money every month, remarket them for maximum profit. Call Excess Logic
Submit the Form and We Get Back to you Shortly
[contact-form-7 id="36068" title="Cherry contact form SEO pages"]

Call Excess Logic for asset liquidation made simple. Going out of business is a stressful time, and Excess Logic can make the process a little less burdensome. If you have a surplus of unused or unwanted assets, or you just need to find a buyer for all of your current lab equipment, electronics, or networking gear, Excess Logic can help you get the most out ...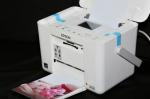 Affordable asset liquidation is crucial to the success of your business. If you're currently paying for asset removal, recycling, or liquidation, contact ExcessLogic for no-cost services that will free up space at your place of business and streamline the process or removing outdated or unwanted assets. We offer multiple services to assist businesses across the state of California recycle responsibly and lower the ...
We welcome your comments!