Do you need computer disposal services for your company? You may be surprised to learn that Excess Logic provides absolutely free electronics recycling and disposal services to companies across the greater San Fran Bay area. They're committed to helping keep electronics out of the local landfills while service business owners with the most professional recycling around.
It's hard to believe that over 112,000 computers are thrown out every day- that's over 41 million desktops and laptop computers every year! Sadly, less than 15% of e-waste gets recycled properly, leaving the rest to fill up our local landfills. We can do something to change that, and it's easier than you may think. Just one call to Excess Logic at 650-307-7553 and they'll be out same day to pick up all of your old, outdated, unwanted and junk electronics and e-waste. Providing prompt
computer disposal
is only the tip of the iceberg- Excess Logic offers a wide range of services to companies just like yours.
If you're like most other corporations, you have a warehouse or stock room full of equipment that's no longer being used- everything from broken computers to outdated IT equipment. If your company does not have an employee who can sort through all of this equipment and salvage the assets that can be remarketed, it can all start to look like junk after a while. Excess Logic are experts at asset recovery. They'll come to your location, pick up your equipment, store it and remarket it, then share the proceeds with your company after it sells.
If you thought computer disposal was a hassle- think again. Excess Logic strives to make recycling as easy as possible for every corporation and business in the San Francisco Bay area. All you do is pick up the phone.
If you're worried about the security of your company's data, don't be. For asset recovery and disposal that includes data-storage devices, Excess Logic provides a comprehensive list of secure data sanitation and destruction services to wipe sensitive, confidential data and intelligence. They perform data sanitation and destruction on a wide list of items, including: hard drives, desktop computers for disposal, laptops, servers, smart phones, network equipment and tablets.
To further protect the identity and integrity of every client, Excess Logic removes all traces of ID, such as company asset tags, embedded security devices, and corporate branding labels from all retired equipment.
Getting rid of computers has never been so easy. You can ensure that your old hard drives don't become a treasure chest for identity thieves by calling Excess Logic for expert computer disposal. They overwrite or wipe the hard drive many times or simply remove and physically destroy them. Take advantage of Excess Logic's free pick up and drop off services.
Call Excess Logic at 650-307-7553 to recycle your electronics responsibly. For more information, go online to Excess Logic where you'll find a complete list of services they provide to the community where you live. Get rid of your old electronics and make room for bigger and better things.
Submit the Form and We Get Back to you Shortly
[contact-form-7 id="36068" title="Cherry contact form SEO pages"]
We Specialize In:
old computers disposal,electronics recycling,computer monitor,donate,computer disposal houston,computer equipment,laptop,sell old,computer parts,printer,monitor,recycling center

Technology continues to evolve at a staggering rate each year, and companies are finding themselves in need of professional computer disposal services more often, as companies are replacing their technology and devices more frequently now. The proliferation of electronic devices has led to a massive worldwide problem call e-waste, and local, state, and federal ...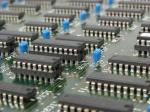 ExcessLogic is trusted by more than 500 companies in 17 states across Canada and the US for computer disposal and asset recovery services that save companies time and money. If you're looking for a better way to remove e-waste and electronic equipment from your company location without the high costs or hassles, give us a call. If you have out-dated or unwanted computers ...
We welcome your comments!