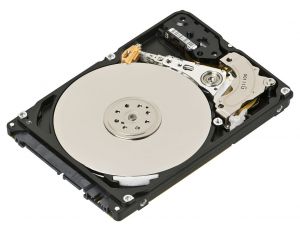 computer liquidation" />It is understandable that you do not want old computers and equipment taking up a lot of space in your storage room. Most companies do not throw these types of items in the trash, but they cannot keep letting them pile up. While your old computers may not have any use to you, they can be very useful to someone else who needs them more. Old computers that cannot keep up with the demands of your company can still meet the needs of other people who do not require the use of cutting edge technology. You can dispose of these excess assets in a way that is environmentally friendly and beneficial to other people. You can opt to recycle your old computers, which is a very smart path to take. By opting to recycle your old computers, you are making an environmentally friendly decision.
Computer Disposal Options
You have many options available to you when it comes to computer liquidation. The best option to take is to allow our team at Excess Logic help you make a few bucks off of your old computers and technological equipment. At Excess Logic, we have the power to help you maximize the recovery value of your assets. You can expect easy and convenient service scheduling that is completely online, as well as on or offsite data deconstruction. Our team at Excess Logic has the power to reduce costs of IT deployment and decommissioning, which is a major perk to consider when liquidating your old computers.
Recycling Computers that Can't be Liquidated
You can choose to have your old computers and parts recycled, which is a great option that can save you money. By choosing to recycle, you are allowing the useful parts of your computers to be reused in other computers and forms of technology. The old parts on the computers may be able to be used to repair other computers that are still being used. The benefits are practically endless because you can even have the metal and plastic pieces of your old computers recycled. Properly disposing of your computers is the one thing that your company can do to be environmentally friendly. The best part of the recycling process is that you do not have to worry about any information or data that is stored on the computers because they will be fully decommissioned and destroyed.
Reach Out Today for More Detailed Information
There has never been a better time to reach out to our team at Excess Logic to learn more about our computer liquidation services. We can help you sell your old computers for a reasonable profit, or we can help you recycle old computers that are taking up space in your offices. Let our team put our expertise and experience to work for you. We look forward to learning more about your needs so that we can go the extra mile to meet them. Our staff is excited to help you with your liquidation needs; no matter how big or small.
We welcome your comments!