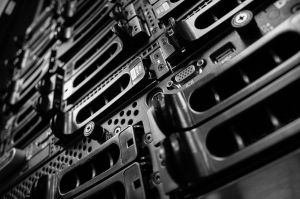 e-waste san jose" />E-waste is an abbreviation for electronic waste, which is discarded electronic equipment that is destined to be recycled, reused, or refurbished. This type of waste can sometimes end up in water sources of developing countries and cause serious pollution. Over one and a half million kids around the world die each year due to polluted water sources. The importance of responsibly disposing of e-waste cannot be stressed enough, which is why we step forward with our services from Excess Logic. When computers and other equipment is thrown into the trash, it eventually makes its way to a landfill. From the landfill, the hazardous materials, like mercury, end up polluting local water sources. By choosing to responsibly dispose of e-waste, you could ultimately end up saving countless lives each year. One of the most responsible moves that you can make to get rid of your e-waste is to contact our staff at Excess Logic.
E-waste in San Jose       
If you need to get rid of e-waste in San Jose, the best place to turn is our staff at Excess Logic. We have the experience and expertise to safely dispose of all e-waste for your facility without endangering the environment. With over thirty locations in the United States and Canada, our one hundred percent free of charges services are always available for you to take advantage of. It is our goal to be one of the few computer recycling companies that can recycle e-waste with as little pollution as possible. You can expect top of the line services at affordable prices when you rely on us at Excess Logic. Our staff will work quickly to help get rid of e-waste so that you don't have to spend another minute thinking about it. Our recycling solutions provide real time results that you can depend on to be there when you need them the most.
Safe and Secure Disposal Process
At Excess Logic, we understand that there can be data that is sensitive stored on your e-waste items. We provide safe and secure disposal of all data on the devices being disposed of so that you do not have to worry about the data being released. At Excess Logic, we guarantee that your sensitive information will be securely disposed of. We adhere to all state and federal regulations when it comes to e-waste disposal, which is why so many customers already put their trust in us. There are a million and one different reasons why you should put your trust in us too.
Professional and Prompt Services
At Excess Logic, we take a great amount of pride in providing professional services that are prompt and efficient. Our rates are some of the most affordable when it comes to e-waste management services. No other company can compare with our expertise and experience when it comes to safely disposing of e-waste products. Let our team go above and beyond the call of duty to provide you with e-waste solutions that are affordable, but still effective. We look forward to serving you.
We welcome your comments!