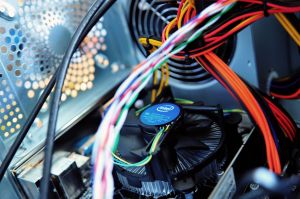 computer liquidation" />It is not uncommon for companies to buy much more equipment than required. In this kind of situation, some money is usually tied down by these unneeded assets. This is where we come in. We will help you re-market your surplus equipment and bring in some returns for you. It is easy for us because we specialize in the following services.
Computer liquidation
In the bid to be IT compliant, some companies purchase more computers than necessary. It could also be a result of downsizing. Either way, so many companies are left with many computers that are not being used. We can carry out satisfactory computer liquidation.
There is no point tying down money that would have been used as cash flow. So, if you also have computers and other IT facilities that are no longer being used, contact us for our computer liquidation services today. Remember that technology advances everyday. So, the longer those unused facilities stay in your custody, the more they become obsolete and the more they lose value.
We don't just dispose of equipment, we strategize before selling them off so that we can recover considerable amount of money on the sales. This is exactly how we were able to recover 300 percent more money than liquidators.
Data destruction
Information is power and what sets your company apart from your competitors is the data at your disposal. Your data should never get to the hands of your competitors whether you still need the data or not. So, we can help with proper data destruction.
We will ensure that it is not accessible to anybody. In addition, we also engage in decommissioning of data centers. This is because this is where data leaks begin from. We have been offering this service for several years and we are getting better by the day.
E-Waste recycling
Over the years, we have found out that IT facilities are never junk. Even the ones that are no longer functional can still be recycled. We can help you make some money from what you think is junk. Apart from the money making aspect of it, the world is shifting towards eco-friendliness and computer parts release dangerous chemicals when left in the ground for a long period.
The chemicals could seep into the ground and water resources. These chemicals usually have detrimental effects on plant, animal and even human beings.
So, you can count on us to help you make some money from e-waste recycling. It won't be difficult for us as we have ready market for several computer parts. We believe that any amount of money we recover from what you would have discarded is profit.
Surplus equipment recovery
Have you recently realized that you have bought more equipment than required? Don't let that bother you because we have you covered. You don't have to see it as waste of money. Instead, you should see them as assets because we can help you convert them to cash.
Whatever the equipment are, we will assess their condition and compare them to new ones to be able to fix the right prices for them. In addition, we will also hit the market to find people that will gladly buy the equipment at the price we have fixed. This is how we were able to recover about 800 percent more money from some surplus equipment than resellers.
If you have surplus assets or surplus equipment, you can contact us today to find out how we can help you re-market them fast, environmentally responsible and at reasonable rates.
You have an error in your SQL syntax; check the manual that corresponds to your MariaDB server version for the right syntax to use near 'AND ba.deleted != 1 AND bb.deleted != 1' at line 1