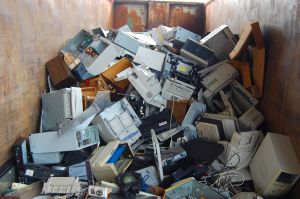 liquidate assets" />The downsizing and upgrading of assets if a common business practice that many companies take part in. From old IT equipment to out of date lab equipment and everything in between, liquidating idle or obsolete assets can be very beneficial to your company. Holding on to old assets that are not doing anything more than taking up space can cost you time and money, which are two of the most valuable assets in a business. Choosing to dispose of, liquidate, or remarket your assets is a smart decision that you should consider to get maximum value for your assets. If you are looking to liquidate assets, you should contact our team at Excess Logic. We offer cost effective solutions that can provide you with real time results. Disposing and liquidating your assets has never been easier than with the help of our stellar services.
One Stop Solution
At Excess Logic, we offer a one stop solution option that allows you to rest easy while we take care of all of the work. We can help with data deconstruction and e-waste recycling, just for starters. Our services can provide endless benefits that you should be taking advantage of. Our team of experts can explain our services and guide you as to which ones will best suit your needs and budget. At Excess Logic, we take a great amount of pride in completing a job well done. Our friendly staff will do whatever it takes to help you achieve success while searching for liquidation solutions. No other company can begin to compete with our awesome services and reasonable prices. We can provide you with real time results and solutions that will be beneficial to you. You should not delay in putting your trust in us because you can rest easy knowing that you are in good hands.
Effective Liquidation Solutions
One of the major perks of our liquidation solutions at Excess Logic is that we will take all of your old assets and store them at our facility until they are remarketed or disposed of. This means that you will have more space in your office or business area, which is an issue that many businesses face. At Excess Logic, we are able to remarket your performing and non-performing solutions to provide you with profit that you otherwise would not be privy to. Our team is will to put their expertise and experience to work for your benefit. Let us lend a helping hand in the process of liquidating your assets. You will be surprised by how much profit is just sitting around in unused assets.
Return on Investment
If you are looking for a reasonable return on investment for unused assets, there has never been a better time to count on our team at Excess Logic. We can provide you with effective results that will help your business thrive. It is our mission to help you achieve success without having to pay an arm and a leg for services. Count on us to liquidate the assets of your company.
We welcome your comments!